On-trade drinks sales in the week to 10 December were up 15% on figures from 2021, but trading has dipped below the marker of 2019, the last Christmas without Covid-19 issues.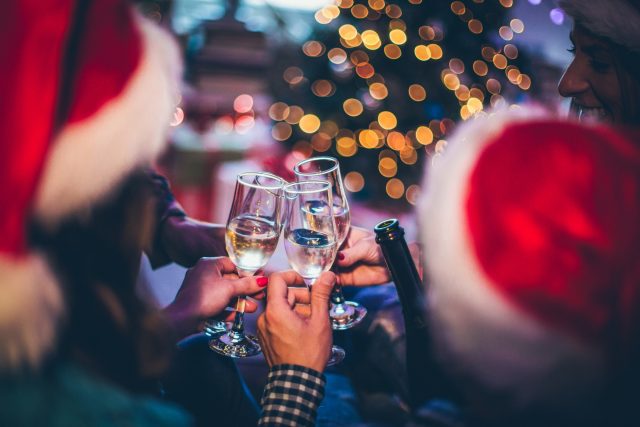 The 2022 Qatar World Cup helped push drinks sales in on-premise venues during the Christmas period, the Drinks Recovery Tracker from CGA by NielsenIQ has shown. Sales were up 15% on the same period last year — the 12th consecutive week of year-on-year growth, and above the rate of inflation.
However, trading was weakened last year due to fears of the Omicron variant, making the 2019 Christmas period a fairer comparison, and trading has dipped since then.
"As we enter the crucial final fortnight of the year, it's disappointing to see drinks sales only breaking even vs pre-Covid levels," says Jonathan Jones, CGA's managing director, UK and Ireland.
"The World Cup has been a welcome boost for many pubs and bars, but with England out, rail strikes hitting footfall in towns and cities, freezing temperatures and the cost-of-living crisis squeezing people's disposable incomes, trading conditions are exceptionally challenging. Consumers remain keen to celebrate Christmas and New Year in pubs and bars, but operators and suppliers will find it very difficult to achieve real-terms growth over the festive season."
Christmas is normally the most profitable time of year for pubs, bars and restaurants, but new data from UKHospitality has revealed that many businesses will be reducing their hours and their menus due to staff shortages.
In addition to the 32% that will be reducing their opening hours over the festive period, 35% of restaurants are planning to simplify their menus and 13% are reducing their opening days.
The main factor cited for all of these reductions is a lack of labour, an issue UK Hospitality has been seeking to address with the announcement of its workforce strategy earlier this year.
This article was originally published on thedrinksbusiness.com and has been shared with permission.