It's no surprise that pubs saw the biggest benefit from the World Cup tournament in November, leading sales at bars and restaurants to falter.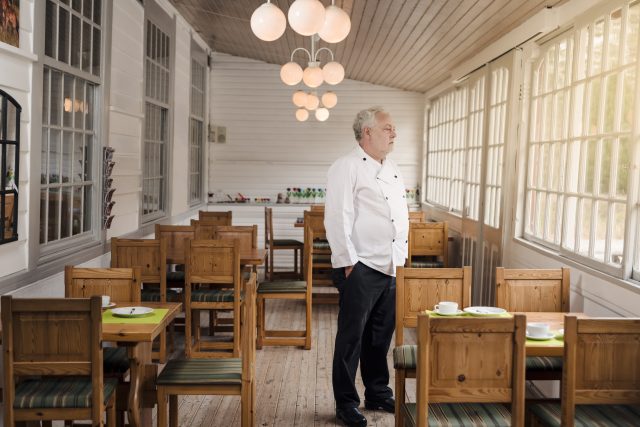 Where would you prefer watch the World Cup — a bustling pub, a candle-lit restaurant or a moody cocktail bar?
If your answer was a pub, you're not alone. Pubs saw the biggest benefit from the Qatar World Cup in November, with sales rising by 8.1% year-on-year, according to the new Coffer CGA Business Tracker produced by CGA by NielsenIQ in partnership with The Coffer Group and RSM UK.
But the month was much more challenging for the managed restaurant and bar sectors. Like-for-like sales for Britain's managed restaurants slipped 0.8% from November 2021, and sales in the bars segment were down 8.6%.
Karl Chessell, director for hospitality operators and food, EMEA at CGA, called the past month "a positive November for pubs screening World Cup matches, and another strong month for London as workers and visitors continue to return to the capital, especially ahead of the festive season".
November sales were also ahead of pre-pandemic levels for the tenth month in a row, recording like-for-like growth of 5.0% on November 2019.
But Chessell also addressed the challenges faced by bars and restaurants at this time, especially due to rising inflation. He said: "But with restaurants and bars trading way behind the rate of inflation, consumer spending under strain and rail strikes threatening festive footfall, it will be a challenging December for managed groups. Spiralling costs leave many hospitality businesses extremely fragile, and with little respite in sight there is a strong case for urgent and targeted government support to protect businesses and jobs."
Like-for-like sales at pub, bar and restaurant groups in November were up by 3.7% from the same month in 2021, but with inflation now at more than 11% in the last 12 months alone, sales are significantly down in real terms.
This article was originally published on thedrinksbusiness.com and has been shared with permission.