City-based fine wine merchant 'Uncorked' began life 28 years ago as a Bishopsgate bottle shop. Fast forward almost three decades, and today's version is a full-service wine merchant operating out of swanky new premises on Copthall Avenue close to the Royal Exchange. It handles everything from en primeur to broking via deliveries and corporate gifting. It also has some exclusive import agencies which it is leveraging to open up a new front: the on-trade.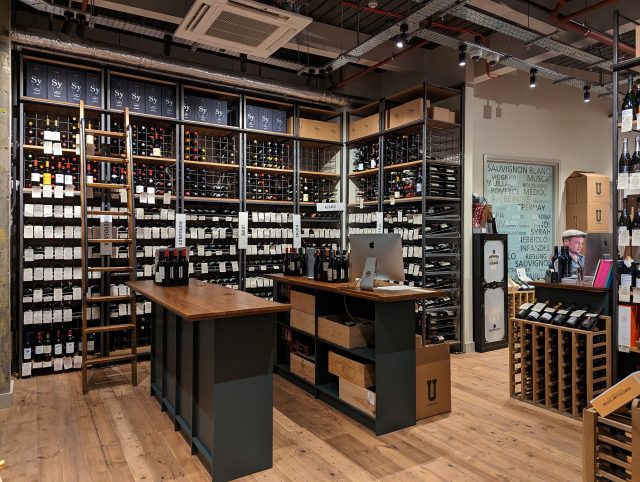 "We began by selling bottles, but we quickly discovered our customers had an appetite for en primeur," says owner, Andrew Rae. "Being in the City, a lot of our best customers have always been lawyers and bankers: they are natural collectors. The next thing we discovered was, you can't do en primeur without also doing storage." Uncorked now manages some 30,000 cases of wine stored in bonded warehouses. "Managing and broking customer reserves has become a big part of what we do."
With a private client-focused business, Uncorked never used to strive to sell to restaurants. "Private customers and restaurants need a completely different approach," says Theo Harrison, Uncorked's On-Trade Accounts Manager. "Restaurants weren't something we specialised in, but that's changing, and it's because we're using our import agencies to open doors."
Harrison highlights three Uncorked import agencies which are helping him lead the company's charge into the on-trade: Bordeaux's Château Biac, California's Freeman Winery, and Spain's Belondrade.
"People might think Bordeaux is flat," says Harrison, "but Château Biac is different. It is on steep slopes perched above the Garonne River, and when you visit you feel you are at the highest spot for miles around." Uncorked has a long association with the Asseily family, who used to be based in London. But in 2006 the Asseilys fell in love with Château Biac, and turned their lives around to go to Bordeaux and make wine. It was a steep learning curve, but they have made a big success of it. Quality is soaring. "Some of the wines that are still in barrel are the best they have ever made. This is an estate with a real future."
Freeman Winery is based on California's Sonoma coast and focuses on cool-climate, high-energy Chardonnay and Pinot Noir. Freeman was founded in 2001 by Ken and Akiko Freeman, and Uncorked has imported them exclusively to the UK since the 2006 vintage. With their estate vineyards now fully mature there has been a lot of depth in recent vintages of these wines, and they have been receiving high scores.
More recently, Uncorked has become the sole UK agent for the high-profile Spanish estate, Belondrade, which burst onto the scene in the 1990s making luscious, oak-aged Verdejo. Harrison believes it was this estate more than any other which helped put Rueda on the map as a quality winemaking region. "In the last few years Jean Belondrade has helped nurture an abandoned vineyard in Priorat back to life, and it has rewarded them with their soulful new red wine NerinTerra."
Find out more at uncorked.co.uk
This article was originally published by the drinks business and has been shared with permission.