The Black Horse in Coventry, believed to have been built in the late-Georgian era, was torn down at the weekend to make space for road widening.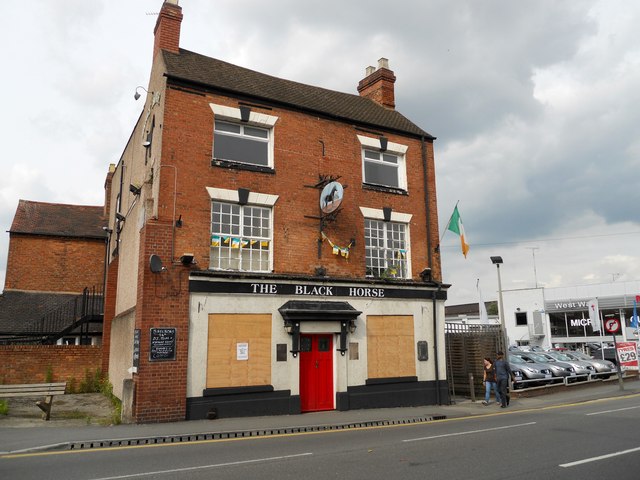 The pub, on Spon End, was first referenced in 1803 as the meeting point for the Gooseberry Feast. In 2011 it was Grade II-listed, but after new owners changed the Victorian interior, it was subsequently downgraded to being locally listed and then converted into flats.
The demolition of the building, which had ceased to operate as a pub, was announced in May of last year as a means of enabling the expansion of the B4106.
One supporter of demolition, councillor Pervez Akhtar, argued that road expansion was necessary to reduce air pollution: "We have to do our bit for our children and future generations."
An opponent, councillor Roger Bailey, cited the importance of heritage: "We keep losing historic buildings."
On Saturday the diggers rolled in and started taking the structure down, as footage from the demolition shared to social media shows:
Spon End, Coventry, today. Demolition of 200 year old pub so Coventry City Council can widen the road. pic.twitter.com/dcxczW5Doa

— Adele Mary Reed (@thecatbath) January 7, 2023
Reaction to the dismantling of the pub on the Visit Historic Coventry Facebook group was largely negative:
"My mum worked there behind the bar for quite a while. Sad to see it go."
"Let's just get rid of all the character Coventry once had."
"Seeing this is like watching a public execution."
"It survived World War II but couldn't survive Coventry City Council's plans to demolish it and widen the road to improve the air quality… love that logic!"
In related news: in October last year, a 1,000-year-old pub in Kent was devastated by fire.
This article was originally published by the drinks business and has been shared with permission.