Broadcaster and aspiring restaurateur Jeremy Clarkson has conceded defeat in his battle with West Oxfordshire District Council over planning permission for an eatery on his Diddly Squat Farm.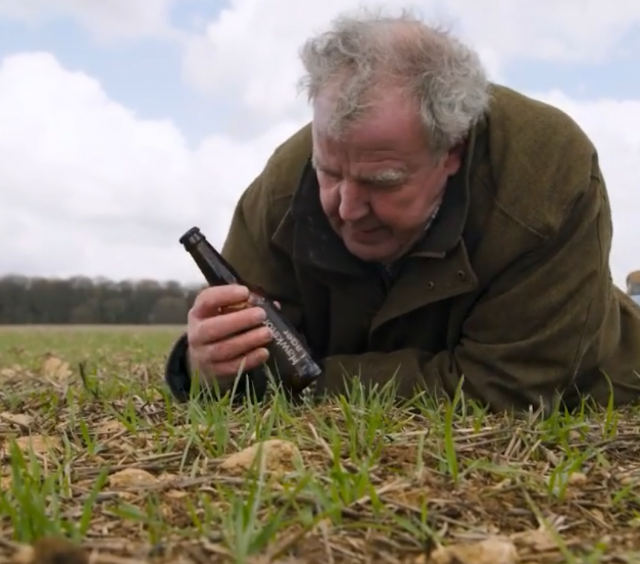 The saga of Clarkson's restaurant has been rumbling on since last summer. Following the success of his Amazon Prime Clarkson's Farm series, and the commissioning of a second season, the former Top Gear host defied the local council when he claimed that he had discovered a "cunning little loophole". This involved telling the authorities that he had simply changed usage of the barn which housed his restaurant within the limits of "permitted development". It was not long before the council had ordered the removal of tables and portaloos from the restaurant.
Though initially resistant to the decision, it has now emerged that Clarkson wrote to the council explaining why he had wanted a restaurant: "On the farming front, I had read about something called mob grazing. This is a highly ecological way of rejuvenating the soil using the muck from hens and cows, rather than chemical fertilisers. The problem was that if I sold the cows in the conventional way, I'd lose about £200 on each one. So I decided that to make a profit, the beef should be cooked and served in a restaurant, which I'd create by converting our lambing barn."
"Permission for this was refused," he continued "And our attempts to get round the problem by using permitted development rights, and opening up in our so-called Lowland Barn were thwarted by the enforcement notice we are appealing…As a result of this, I've had to sell most of the cows I bought. And now I'm back to using chemicals. I no longer wish to open a restaurant."
Reiterating that he did not want "to turn Diddly Squat Farm into Disneyland", he then went on to cite an urgent need for approval for on-site parking and lavatories.
Though the restaurant dream may be over for Clarkson, at least for now, he reportedly still has his own pub.
This article was originally published by the drinks business and has been shared with permission.