Rising energy bills, labour shortages and rail strikes pushed many hospitality businesses in the UK to breaking point at the end of last year, with nearly 18 net closures every day in the fourth quarter of 2022, according to data from AlixPartners and CGA by NielsenIQ.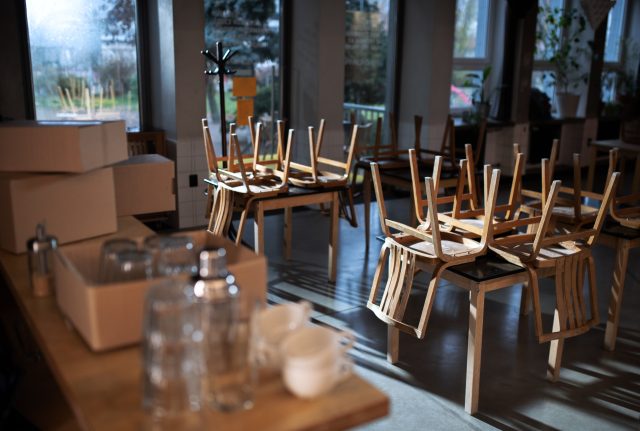 The figures, published in the Hospitality Market Monitor, make for bleak reading for an embattled sector. The nearly 18 net closures a day in the last quarter of the year signify a 1.6% contraction of the market in a three month period. In that period, almost 90% of these closures were in the independent sector.
Across 2022, 4.5% of the total number of hospitality premises in the UK, 4,809 venues, shut.
This puts 2022's number of closures above that of 2021, and only just below those of 2020. In the just under three years since the Pandemic hit the UK in March 2020, the sector has contracted by 10% and has a staggering 13,037 fewer sites.
Karl Chessell, CGA's director for hospitality operators and food, EMEA, said: "While Covid took a heavy toll on hospitality, these figures suggest the energy crisis is having an even more damaging impact. Given all the pressures, a drop of more than 1,600 venues in three months is quite shocking, and every closure represents a sad loss of jobs and disappointment for communities and operators."
"Although consumers remain eager to visit pubs, bars and restaurants," Chessell continued, "thousands of vulnerable businesses remain at risk after three years of turmoil from Covid and inflation. Urgent and targeted government support is needed to sustain them through what promises to be another very difficult year."
Graeme Smith, managing director of AlixPartners, added: "While some segments have remained resilient, others have endured a more difficult time, with the casual dining sector, nightclubs and independent businesses suffering the highest closure rates, as costs and industrial action took their toll."
UK Hospitality recently estimated that rail strikes have cost the sector £2.5 billion since summer 2022.
This article was originally published by the drinks business and has been shared with permission.