The UK government has announced a ban on single-use plastics in hospitality and on-trade venues in England. Set to come into effect in October 2023, WLC spoke to operators and restaurateurs about their reactions to the proposed ban.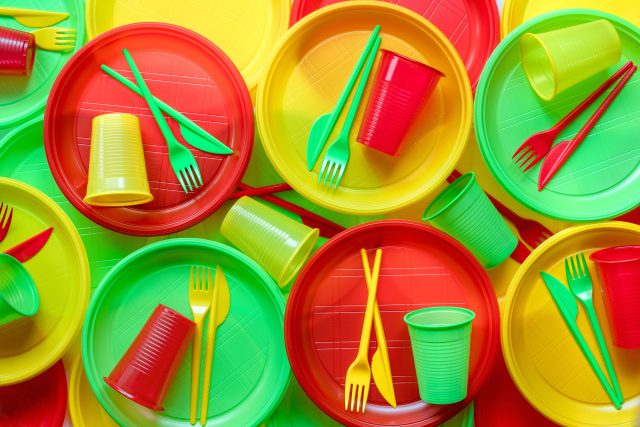 New legislation banning single-use plastics from English venues will come into effect in October following a consultation led by the Department for Environment, Food & Rural Affairs.
A press release published by the department on Saturday 14 January cited "single-use plastic plates, trays, bowls, cutlery, balloon sticks, and certain types of polystyrene cups and food containers" as items included in the forthcoming ban.
England uses 2.7 billion items of single-use cutlery — most of which are plastic — and 721 million single-use plates per year, but only 10% are recycled, according to government estimates.
From October, businesses — including retailers, takeaways, food vendors and the hospitality industry — will be prohibited from selling these products to customers.
A ban on single-use plastics could pose a challenge to businesses, particularly those serving takeaway food and drinks to customers. However, the response from the industry has been overwhelmingly positive.
Over 95% of those who responded to the consultation were in favour of the bans, the government's response revealed.
Gabriel Waterhouse, chef and owner of The Water House Project in Bethnal Green, London, told WLC the ban was "hugely positive and overdue".
"Plastic has been the cheapest solution for too long, meaning there's been no incentive for most businesses to be environmentally conscious and to change," he said.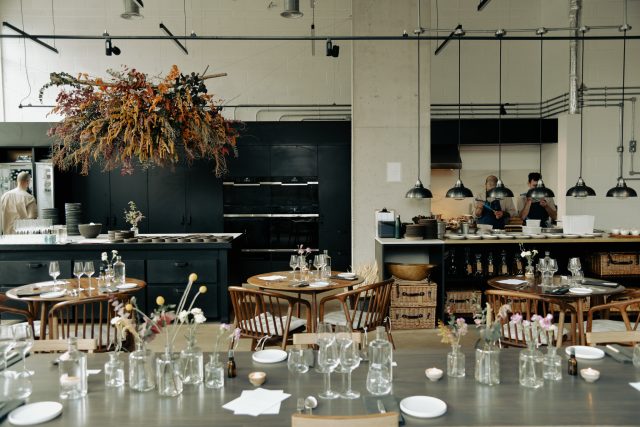 However, Waterhouse said he was unsure how much the ban would impact restaurants, as the plastics discussed appear to target takeaway venues.
"Having pivoted to a takeaway model in 2019 for two years following the Covid pandemic, I'm very aware of the extra costs involved in sourcing non-plastic alternatives, and you'd think there should be support from the government to assist this transition. In terms of restaurants plastic use, one of the major issues I come into contact with is within the supply chain. I'm thinking of the countless plastic crates restaurants receive each day which are often not reused or recycled as well as the unnecessary wrapping of fruit and vegetables," he said.
Waterhouse also criticised the government's focus on hospitality venues in place of large supermarkets, for which single-use plastics are a "far greater problem". Supermarkets, he added, "will avoid most of the consequences of this policy, despite probably being the best financially equipped to make progressive and large-scale change".
UKHospitality chief executive Kate Nicholls said of the new policy: "Sustainability is a priority for the hospitality sector, with UKHospitality committed to the industry-wide goal of reaching net zero by 2040, which includes completely eliminating single-use plastics.
"Hospitality venues have already made huge strides in moving away from single-use plastics and using greener alternatives, but there were concerns over the practicalities of some elements of the proposed ban for venues that offer both eat-in and takeaway services. It's positive news that the government has listened to UKHospitality's concerns about this and widened its packaging exemption to include these hybrid operators.
"What this exemption offers is further time for alternative markets of sustainable packaging to develop, which will allow businesses to go even further in their green initiatives when viable and affordable alternatives are more readily available."
For those ahead of the curve, the single-use plastic ban will make minimal difference to operations. Markus Thesleff is the founder of Mexican-Japanese fusion restaurant Los Mochis and newly launched zero-waste bar Viajante 87. The portfolio already uses packaging products made from plant-based materials, but Thesleff was still positive about the new ban.
"I think the banning of single plastics is a great idea as this has been too long in implementation already," he said, adding that while London and the UK "prides itself on being at the forefront of good environmental practices", in the case of single-use plastics "we are not the first".
This article was originally published by the drinks business and has been shared with permission.