The English capital has plenty of places where you can mark Scottish poet Robert Burns' 246th birthday with haggis, neeps, tatties, and a wee dram.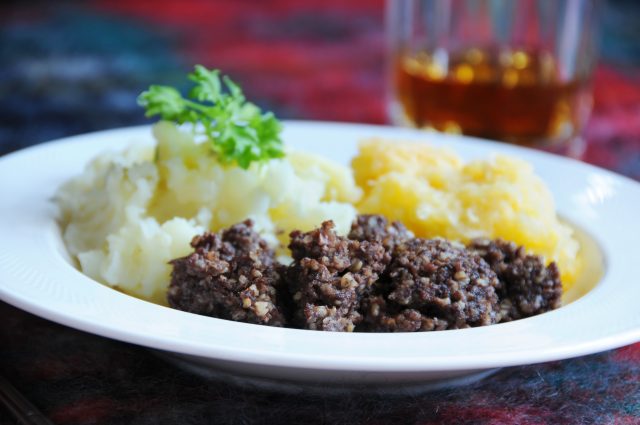 Ceilidh Club
View this post on Instagram

Get your dancing shoes polished and your kilt fitted, because sometimes clichés are genuinely enjoyable. Promising three hours of classic Scottish bopping, the entry of the haggis (as accompanied by bagpipes, of course) and the accompanying address to that "great chieftain o the puddin'-race" as written by Burns himself, this event in St. Mary's, Marylebone, doesn't require any ceilidh experience, just enthusiasm and possibly some blister plasters.
Tickets are £39-49. To book a night, click here.
Galvin Bistrot & Bar
View this post on Instagram

Head chef Joe Albina has created a six-course Burns Night supper menu that celebrates the best of Scottish produce.  Beginning with Loch Duart smoked salmon, there then follows classic Cullen Skink, after which there is then the main event of haggis, neeps and tatties, then cheese from the Isle of Mull, a raspberry Cranachan trifle, and, finally, Scottish fudge – and all for just £60. For a wine pairing it is an additional £35 per person, or £45 per person for a whisky pairing.
To book, click here.
Auld Hag at Tandoor Chop House
View this post on Instagram

Founded in 2021, Auld Hag has brought a fresh take on Scottish scran to the Sassenachs. This month they have joined forces with Covent Garden's Tandoor Chop House to offer a special that unites North British and North Indian cuisine: a haggis stuffed keema naan, topped with mustard pickled swede, peas, mint and parsnip butter for £12.50 (and, for an additional £5, you can add a glass Laphroaig and ginger on the side on Burns Night itself).
To book, click here.
Sam's Riverside
View this post on Instagram

Head chef James Mathieson and owner Sam Harrison will be bringing a taste of the Highlands to Hammersmith once again with their Burns Night menu. For starters, there's cock-a-leekie terrine and haggis croquettes, to name a couple of the options. For mains, halibut from the Isle of Gigha, venison loin, vegetarian haggis or 'Rabbie Burns' supper'. As for dessert, alongside Cranachan, there's also the option to have a clootie dumpling with marmalade, Strathdon Blue cheese and oatcakes, or, for those feeling particularly brave, a deep-fried Mars bar with vanilla ice cream. Get in my belly, indeed.
To book, click here.
The Sun Tavern
View this post on Instagram

Forget Sunshine on Leith, The Sun Tavern in Bethnal Green is the place to be in East London on 25 January. Teaming up with Aberfeldy 12yr, the bar is swapping Irish whiskey for Scotch whisky, creating an exclusive range of cocktails for £8.50 a pop. Beyond the drinks, expect the full Burns Night festivities, but with a bit of twist: Haggis bites from Deeney's of Broadway Market will be addressed and served up (with a vegan option too), and Darren Rennie from Hibernian indie rock band The View will be manning the DJ decks too.
To book, click here.
While there may be plenty of Scottish-themed celebrations taking place across the UK next week, Scotland's whisky industry is somewhat less cheery about the national government's crackdown on alcohol.
This article was originally published by the drinks business and has been shared with permission.