This spring, acclaimed wine bar Noble Rot will be opening a third site at 5 Trebeck Street, in the building which once housed brasserie Le Boudin Blanc.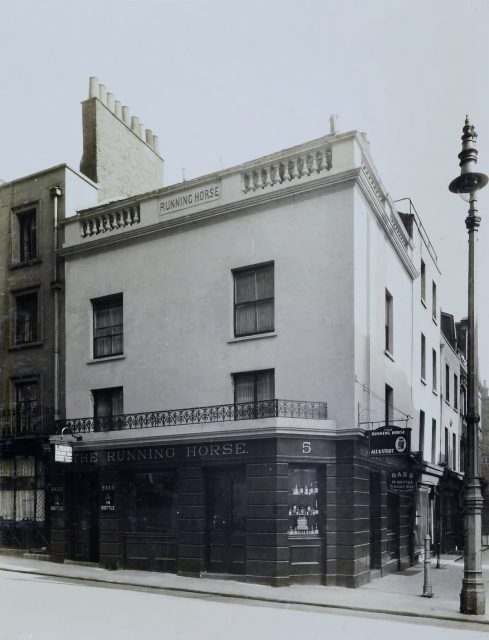 Following on from the success of the Noble Rot magazine, launched in 2013, a brick and mortar location opened in Lamb's Conduit in 2015, and a Soho site, in what was once the Gay Hussar on Greek Street, followed five years later. Both sites have received praise for executive chef Stephen Harris' 'Franglais' menu (Alex Jackson is head chef in Soho) and their extensive selection of wines. In 2018, the original site was added to Wine List Confidential, db's selection of the restaurants with the best wine lists in the UK.
Now it has been announced a third location, in Mayfair, will be added to the Noble Rot roster.
In an Instagram post from the Noble Rot account, founders Dan Keeling and Mark Andrew shared some of the building's "rackety and scandalous past", including its history as The Handsome Horse, a "pub that earned a ripe reputation with Scotland Yard over the decades", and the neighbourhood's relatively recent past as a red-light district.
"Today," it continued, "while not entirely shaking off its louche mantle, it's home to excellent shops, pubs and restaurants including Kitty Fisher's, Ye Grapes and Maru (as well as rotter Angela Hartnett's sainted Murano on nearby Queen St)."
The pair then teased what's in store for this location: "We'll be creating a buzzing new restaurant with our trademark warmth and fine cooking – plus our most ambitious wine programme yet."
Further details are expected closer to the opening.
This article was originally published by the drinks business and has been shared with permission.