Following an inspection last month, celebrity cook Gino D'Acampo's Liverpool restaurant has been given a food hygiene rating of one out of five by the Food Standards Agency (FSA).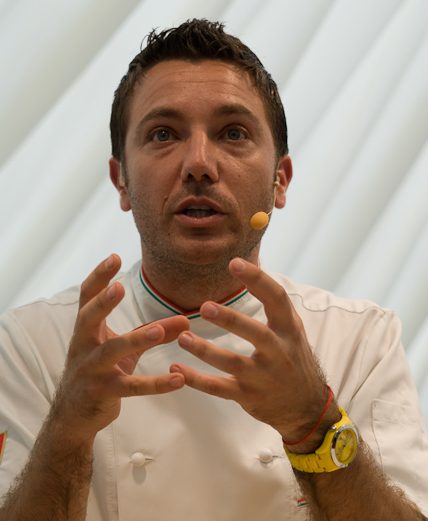 While D'Acampo is best known for his appearances on ITV programmes, such as This Morning and Family Fortunes, and his cookbooks, he is also a restaurateur. Currently, he has six venues, including a bar and restaurant in Liverpool, both inside the INNSiDE by Meliá hotel. It is the 200-cover restaurant that has fallen foul of the inspectors, gaining a rating of one out of five after an inspection on 17 January this year.
A copy of the report sent to db by Liverpool City Council highlighted the following infringements:
Numerous expired food items found in the walk-in fridge, including raw meat.
Unlabelled items.
Wash basins missing hand drying provisions, such as paper towels.
"Poor" standard of cleaning in the main service kitchen.
Exposed plaster board behind cooking equipment (making it harder to clean).
In an assessment of the inspector's confidence in management, it was noted: "You are not following your food safety management procedures. Some of the issues identified are repeated issues of non-compliance noted at the previous inspection on 06/09/22."
D'Acampo's other restaurants, by contrast, have ratings of four or above (aside from that at Leeds Marriott Hotel, which is awaiting inspection).
In response to the rating, a spokesperson for Gino D'Acampo Hotels and Leisure told Liverpool Echo: "We're extremely disappointed with this rating and have taken immediate action to address the points raised. Our expert consultants have since conducted a robust audit and were satisfied that corrective measures have been met…A re-inspection has already been invited and we are confident of seeing a return to higher scores in line with our sibling restaurants."
In related news: Sir Ian McKellen's pub loses two stars from hygiene rating.
This article was originally published by the drinks business and has been shared with permission.