City jazz club and speakeasy bar Oriole is returning for a three month pop-up in Southwark after it was forced to close at the end of the year due to ongoing redevelopment at its former home in Smithfield Market.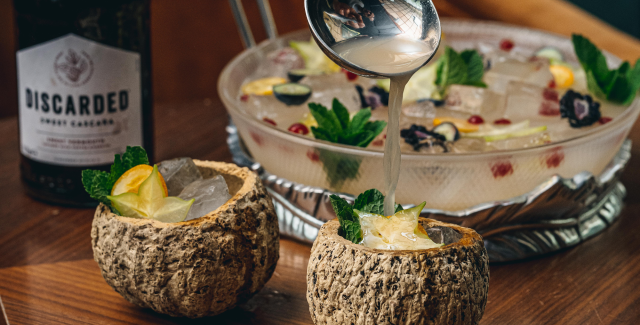 Edmund Weil and Roisin Stimpson, founders of Oriole's parent company Speakeasy Entertainment, came to a surrender deal with The Corporation of London in November due to the ongoing redevelopment of Smithfield Market and the Museum of London.
Founders of Speakeasy Entertainment Weil and Stimpson called the announcement a "bittersweet moment for us", describing Oriole as "the jewel in the crown of Speakeasy Entertainment".
They added: "Whilst it has been trading really well, this gives us the opportunity to relocate to a place that is a little more suitable for our offering."
Oriole's owners announced plans to relocate the jazz club and cocktail bar to a new central location in 2023.
Now, the former Smithfield Market bar has announced it will be taking over the mezzanine, Albie, at The Hoxton in Southwark from Thursday 16 March.
The three month pop-up will see the return of cocktails, live music and paired small dishes a short hop across Blackfriars Bridge from its original home.
The Southwark stint will allow general manager Jacopo Cornentin and bar manager Samet Ali to develop a new menu which will feature in Oriole's next permanent residence, though its owners have not yet found a location.
Speakeasy Entertainment is also responsible for London's Swift Bars and speakeasy Nightjar.
This article was originally published by the drinks business and has been shared with permission.