MEP Mick Wallace has been forced to amend his declaration of financial interests after news of his involvement with three wine bars came to light via a TikTok video.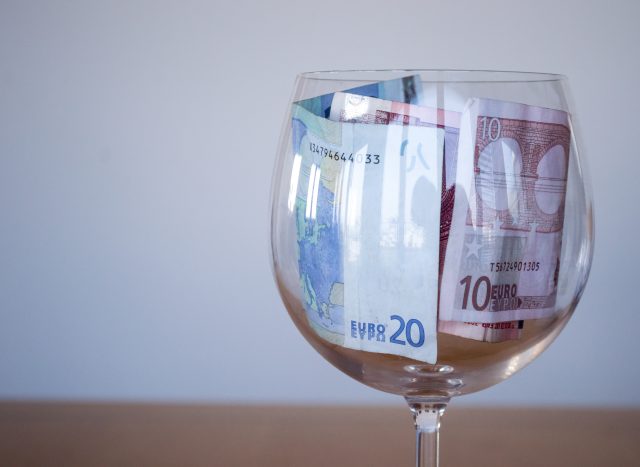 Earlier this week, the drinks business reported that politician Mick Wallace, who is a member of European Parliament, had been challenged by his own party to reveal the full extent of his financial interests. 
After the Irish Independent newspaper exposed a TikTok video of Wallace talking about three wine bars he owned, none of which had not been declared when he became an MEP, the Left wing politician was forced to come clean about his earnings.
This week, Wallace amended his declaration to include a former side income as a 'wine bar advisor'.
In the tweaked document, Wallace claims he earned up to €5,988 per year as an advisor to wine business Wallace Cacio Ltd. in the three years leading up to his election as an MEP in 2019.
Wallace is not currently listed as a shareholder or director of Wallace Cacio Ltd, according to accounts filed with the Companies Registration Office in 2021.
The Wexford-based politician was declared bankrupt in 2016 and no income had been listed for him after that year. The new information suggests that in the three year period in between his bankruptcy and being sworn in as an MEP, Wallace earned around €17,964 in his wine advisory capacity. During this time, he was also a member of Irish parliament, and would have therefore been required to register his annual earnings.
In the TikTok video that surfaced, Wallace can be seen talking about three wine bars he owns in Dublin. According to the Irish MEP, he sells "only Italian wine" and "imports all the produce from Italy".
Members of European Parliament are required to declare any income over €2,600 per year, according to the Ethics Acts.
In January, db reported that the president of the European Parliament had failed to declare a lavish free trip to Burgundy before the required deadline.
Meanwhile, the UK Foreign Office defended blowing £4,500 on boozy lunches, claiming they were "key to international diplomacy".
This article was originally published by the drinks business and has been shared with permission.