A diner's post has gone viral on TikTok after suggesting that eponymous restaurant group Olive Garden misleads customers by trying to pass off boxed wine as bottled.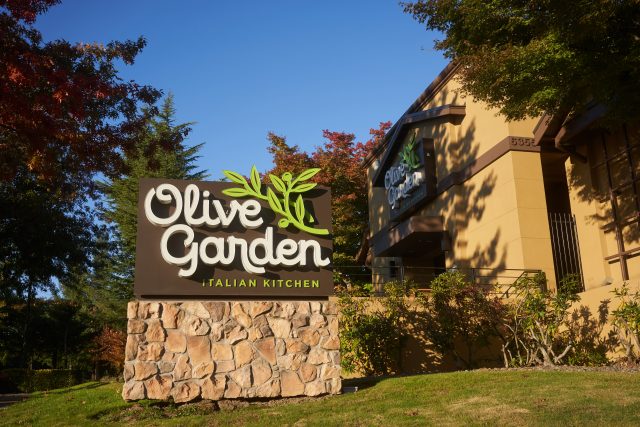 A video has received almost a quarter of a million views in just 24 hours after it appeared to show open boxed wines behind the counter at an Olive Garden branch, while empty bottles of wine sat on the top of the counter.
"So, I noticed when we were at Olive Garden, they poured our wine from the bottle, but then we saw the boxes, and then they were keeping the empty bottles, so obviously they're filling the bottles with the boxes!" said @witchdoct0r777 on TikTok.
Calling it "the Olive Garden scandal", the diner preceded to zoom in on both the boxes and bottles of wine and demand that any staff who work at Olive Garden to "confirm or deny this".
One Olive Garden staff member responded via the social media platform explaining that the boxed wines were, in fact, used for Sangria.
"As someone who works at an Olive Garden the box wine is for sangrias 🙂 just because you see them in the same room doesn't mean they are connected," they wrote.
Another Olive Garden employee appeared to corroborate this by writing: ""Red box is for the berry sangria, and white is for the watermelon and green apple sangria."
Others had different theories for why the empty bottles might accumulate on the counter top, ranging from it being a recycling station to a sign of over-zealous management keeping tabs on staff.
"Some managers count the bottles at the end of day, to make sure the bartender wasn't over pouring for a tip," one user wrote.
At the time of writing, Olive Garden had not yet issued an official response.
This article was originally published by the drinks business and has been shared with permission.