Whether you are without a Valentine this year, or just want a bit of 'me-time', there are plenty of London restaurants where you can enjoy great food and drink in your own company.
Brutto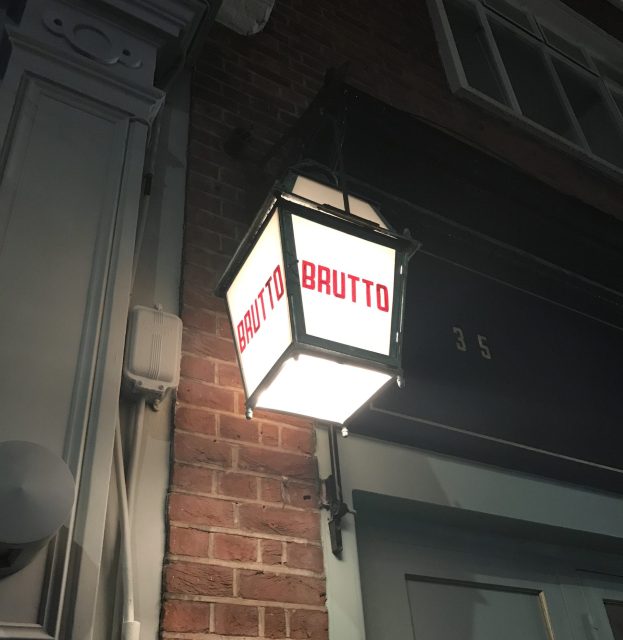 Russell Norman's ode to a Tuscan trattoria is, in this writer's view, one of the best restaurants in London by any measure. Simple menus are anything but simple to pull off, and Brutto's accomplished kitchen team pulls off a plethora of 'ugly' dishes with spectacular results – the £5 Negronis and beautiful interior certainly help. Whether you just want a quick cocktail, or a feast of beans, bistecca and bottles of Chianti (complete with straw fiaschi), it's worth taking the Thameslink to Farringdon for. Getting a table can be fiendishly difficult, but the bar is always available for walk-ins.
St. John
View this post on Instagram
Also in Farringdon, there is little that can be said about Fergus Henderson's Michelin-starred white-walled temple to nose-to-tail eating that has not been said already. The famous rarebit, bone marrow with parsley salad, lamb brains on toast, braised tripe, Eccles cake with cheese – it's a menu that proves that traditional British cooking, in all its slightly stodgy splendour, still has a place in London's rapidly modernising and internationalising restaurant scene. While the wine list is extensive, the red, white and rosé bottles under St. John's own label are the true delight, offering exceptional value for £35 – and, if dining solo and in the mood for moderation, they are available by-the-glass.
Cafe Kick
View this post on Instagram
Even those who aren't sports fans can still find great pleasure in sitting back with a few Jersey oysters and a glass of unfiltered Catarratto while they watch the goings-on of Exmouth Market. Indeed, though nominally a 'sports bar', Cafe Kick has enough charm to entice even the most exercise-averse.
Bedales of Borough
View this post on Instagram
Borough Market is better-stocked when it comes to places to get food and drink than some cities, but, if you don't mind the rumbling of trains overhead every few minutes, Bedales Wines is one of the best. The wine list is, unsurprisingly, well-structured and extensive enough to be interesting without being bewildering, with a reasonable selection of wines by-the-glass available in smaller and larger sizes. Ask the staff for their recommendations, and enjoy with cheese and charcuterie sourced from about 10 metres away.
Berenjak
View this post on Instagram

Now also in Borough Market, the original Soho site of this Iranian eatery has counter seating overlooking the charcoal grill. Be warned, the aroma of sizzling kababs will do little to sate your hunger, but a glass of Armenian pomegranate wine or Tahini Old Fashioned should tide you over until the food arrives. At £45 per person, which gets you a phenomenal amount of food, the Feast Menu is a spread fit for a prince of Persia.
Peckham Cellars
View this post on Instagram
If you're on your lonesome in South East London, Peckham Cellars is the place to be. While the food menu offers many modern wine bar favourites, including burrata, Nocellara olives and almonds, the bigger dishes are truly special, managing to simultaneously show the chef's creativity while allowing the wine to still shine. With a number of wines available in carafes, you can have an unforgettable meal without breaking the bank.
Alternatively, if you are after somewhere to dine with that special someone on Valentine's Day, check out db's roundup of the best restaurants to head to on 14 February.
This article was originally published by the drinks business and has been shared with permission.