People have been left aghast at the price of a Jägerbomb in a Dublin pub, after a punter posted an image of their receipt on social media.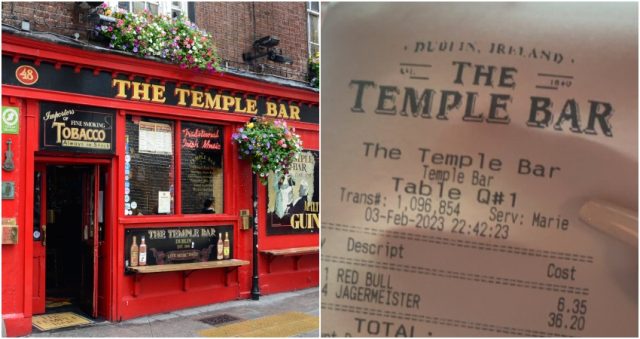 Back when I was a bright-eyed, bushy tailed uni student, the humble Jägerbomb was nothing short of an essential to get a night out started. Quick to drink, an assault on the senses and readily available for circa £1 at a great many bars and clubs, it ticked many boxes for a fast-track to a 10/10 hangover.
But that was then. Now, it seems, the Jägerbomb commands a sum so eye-watering I'm actually baffled as to why anyone would ever order one again.
This revelation came after Twitter user @emilybastow_ posted an image of her bill from a Dublin pub for one can of Red Bull and four shots of Jägermeister. The picture was, aptly, captioned "Am i seeing things". And that was a fair question, as the total amount came to an altogether startling €42.55.
That works out as the princely sum  of €10.64 (£9.49) per Jägerbomb. In other words: more than circa £1.
Am i seeing things pic.twitter.com/IoSdfvt2Wy

— em (@emilybastow_) February 3, 2023
And people on Twitter were left stunned by the cost.
"Jesus Christ that's an actual robbery," one commenter wrote, while a second added, "I got absolutely fleeced in there and the surrounding pubs."
"Capital city and the most popular drinking attraction there it's always gonna be expensive. Pints of guiness are about 8 quid each," a third commenter wrote.
The cost-of-living crisis is really starting to bite in earnest in the UK and Ireland. Indeed, findings gathered by British drinks company Gunner Cocktails revealed that half of British consumers will cut their spending on alcohol due to rising costs.
Read more:
Stonegate 'looking to sell 1,000 pubs' as hospitality struggles continue
The 10 most expensive countries to buy a bottle of wine
This article was originally published by the drinks business and has been shared with permission.