Douglas Blyde appraises the wares of "The God of Sake Brewing" at the exclusive restaurant, Endo At The Rotunda.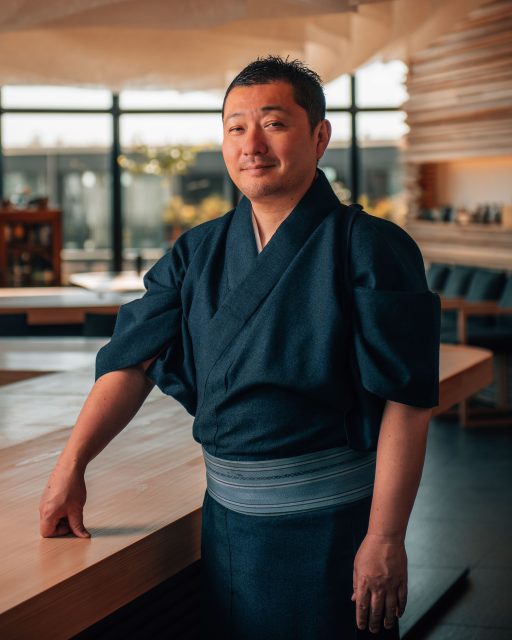 "I am so excited I couldn't sleep last night!" said Endo Kazutoshi at the first sitting of two sake-paired omakase dinners for a dozen guests at his BBC Television Centre restaurant, Endo at the Rotunda. These saw representatives from the Noguchi Naohiko Sake Institute travel nearly 6,000 miles from Ishikawa, an area of Japan famed for its pure water, crabs, snow-capped mountains and of course, sake join forces with the UK's own Oliver Hilton-Johnson of the importer, Tengu Sake to present, for one night only, a sextet of predominantly 2018 sakes including two editions unavailable in the UK.
Yamahai
Nonagenarian, "Modern Master Craftsman" Noguchi Naohiko, the son and grandson of tojis (master brewers), has crafted sake since 1949, "being the post-war era of rice shortages," noted Hilton-Johnson. He is famed for having brought the first highest grade of sake, "Junmai Daiginjo" to market in the 1960s while playing a pivotal role in reviving the once imperilled "yamahai" brewing method with which his name is now synonymous.
Hilton-Johnson noted that while wine accrues around "80% of its flavour from the vineyard and 20% from the winery," sake gains more from intervention, the first of which is rice polishing "in a machine which looks like an upside-down sake bottle," he said, noting that "there are myriad interventions that guide a sake to its final destination."
Sublime
Athletically, rhythmically, shifting from side to side as if a tiger readying to pounce, Kazutoshi prepared delicacies including Icelandic sea urchin roe wrapped in seaweed from his own farm, swiftly and accurately, before delivering these directly into the hands of each guest, something which might have been intimidating were it not for the fact the majority of guests were regulars, accustomed to the master culinarian's warmth, charm and humour.
Served at room temperature with yuzu noodles, and exhibiting "more amino acidity and thus richness" said Hilton-Johnson on account of the higher protein content of the Gohyakumangoku rice it is made from, and "not as polished as the others in the Yamahai series, the slightly hazy, richer Yamahai Gohyakumangoku proved luscious, followed by the focused, late harvest Junmai Daiginjo, polished to the requisite 50%, amplified in a Zalto wine glass, and offered with monkfish liver.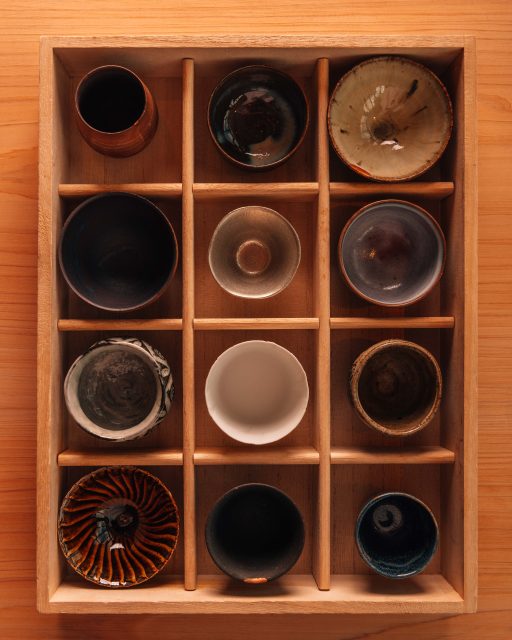 Nouveau
Next, brought via suitcase from Japan was the new season melon and indeed sea urchin scented "Premium Nouveau" served in a Champagne glass with chawanmushi made from eggs from Kazutoshi's favourite "but complicated" egg farmer. Perhaps more to do with its scarcity than its actual profile, it proved a favourite of the majority of guests.
With the last of the season's sea urchin reaped from Iceland, and coalescing Miyamanishiki and Yamadanishiki rice, the fourth sake proved almost Chardonnay-like in its brightness, served in a chubby glass.
Penultimate, with subtle strawberry notes and a certain softness, Yamahai Aiyama was served at approximately 40 degrees Celsius in a handmade cup, meeting spider crab in scallop stock, the effect being one of sweetness and harmony.
Special

Finally, the Special Edition unfurled from a Bristol blue bottle, being a blend of rice grown close to the brewery and indeed a collage of years from the brewery's inception in 2017. Unavailable in the UK, though valued at an astonishing £2,000 in Japan, just 900 bottles were made to celebrate Noguchi-Toji's 90th birthday. It worked best with Miyazaki wagyu. "Regardless of what a certain sake-producing Frenchman may say, we've been blending sake in Japan for centuries," noted Hilton Johnson.
Contrasting the soul-nourishing experience, Kazutoshi finds it amusing that such exquisite culinary and beverage craft occurs in the once "seedy area" of Shepherd's Bush…
Tengu Sake imports 60 sakes from Japan and supplies hospitality venues across the country as well as selling directly to consumers via tengusake.com.
This article was originally published by the drinks business and has been shared with permission.