Brothers Liam and Ellis Barrie have been forced to close Lerpwl, their celebrated Liverpool restaurant, after the landlord demanded the repayment of pandemic rent debt.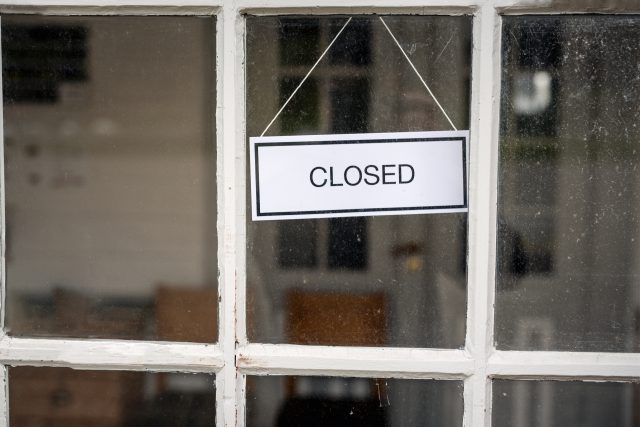 Following on from the success of Marram Grass, their Anglesey restaurant, the brothers opened Lerpwl in September 2020, in between Covid-19 lockdowns.
The restaurant received plaudits from a number of critics, including Marina O'Loughlin in The Sunday Times who noted that, aside from some "daft flourishes" and "straining for awards", the "loveliness of staff, the drama of the location, the world-class cocktails, [and] the quality of the ingredients" were all praiseworthy.
However, it appears that the business was never fully able to adjust to the difficult circumstances the UK hospitality industry finds itself in.
An open letter from the restaurant published read as follows: "We are saddened to announce the closure of Lerpwl with immediate effect. Opening with Covid and facing the challenges of the Post Covid trading environment has been unprecedented. The resulting administrative burden has overshadowed our attempts to re-emerge and establish the foundations for the business as hoped."
"Unfortunately," it continued, "the slow recovery has been shattered by the cost of living crisis, rising costs and the lower than expected footfall at the Royal Albert Dock."
The letter concluded with an expressions of thanks to employees and customers, and the promise of further information in the coming weeks.
But, while tough trading conditions created a difficult environment for the restaurant to survive in, Liam Barrie revealed that lawyers for Lloyd's Bank, the landlord, had demanded £30,000 following an arbitration process: "It cannot continue that the Lerpwl team over-reach to meet our standards of delivery only for the revenue created to be absorbed in the legal entanglement. The losses incurred in the initial phase of launching, having been delayed and disrupted by Covid, depleted vital resources and hindered the ability to react to the different obstacles faced in the periods since."
In response, a spokesperson for CBRE Investment Management said: "We manage the commercial element of Royal Albert Dock on behalf of our client and decisions made are as a result of our asset management, not our client's. We recognise that restaurateurs have endured a very difficult time as a result of the Pandemic and we have worked with all our tenants to help them navigate that incredibly challenging environment with rent-free periods, structured repayment plans and, where appropriate, helping them to access government support. It is in our interest to work with our tenants to help them thrive. We always aim to collaborate, negotiate and compromise, but for this to be successful, a similar approach needs to be adopted by the other side."
Related news: Mark Sargeant closes restaurant just six months after opening
Jay Rayner review sparks wine list debate
This article was originally published by the drinks business and has been shared with permission.