OpenAI's ChatGPT continues to confound with its seemingly endless scope – including passing three levels of the infamously tricky Master Sommelier exam.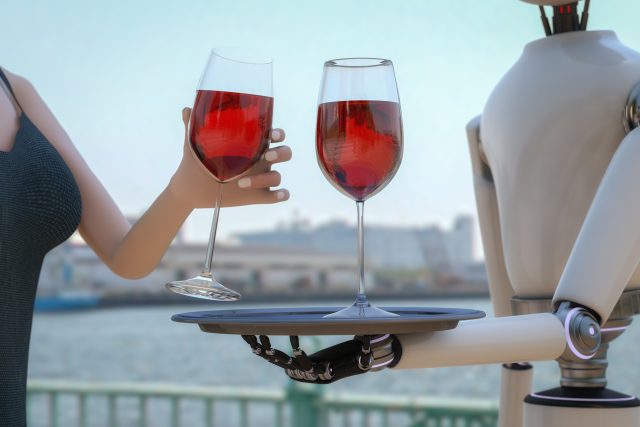 While ChatGPT is an undoubtedly impressive tool, the impact it – and other similar tools – will have on our society is yet to truly be felt.
OpenAI's remarkable technology is now available in its newest form: GPT-4. Demonstrations of GPT-4's prowess abound on the internet, including its seeming ability to write code from scratch for fully-functioning websites.
And according to OpenAI, GPT-4 now has the ability to pass infamously tricky tests such as the Law School Admission Test (LSAT), and the Master Sommelier theory examinations.
The Master Sommelier qualification is one of the highest accolades in the industry, split into theory and practical examinations that take many months of dedicated study to successfully navigate.
While ChatGPT didn't attempt the practical element of the qualification (presumably for fear of water logging too many Mac Books), it aced three levels of the theory papers.
According to reports, OpenAI's terrifying invention scored a hefty 92% on the introductory Court of Master Sommelier test, 86% on the Certified Sommelier exam and 77% on the Advanced Sommelier exam.
"GPT-4 is a large multimodal model (accepting image and text inputs, emitting text outputs) that, while less capable than humans in many real-world scenarios, exhibits human-level performance on various professional and academic benchmarks," OpenAI said on its website.
GPT-4 also scored an impressive 163 on the LSAT, a sufficient score to gain entry to a top 20 law school in the US.
What is ChatGPT?
ChatGPT is an artificial intelligence chatbot, which is trained to interpret instructions in the form of a 'prompt' created by the user and respond with a detailed answer or solution. Swiss bank UPS said ChatGPT is the fastest-growing app of all time, amassing 100 million users in the first two months since its launch.
This article was originally published by the drinks business and has been shared with permission.