The bar adjacent to chef Dominique Crenn's eponymous restaurant in San Francisco is set to launch a cocktail menu for the first time.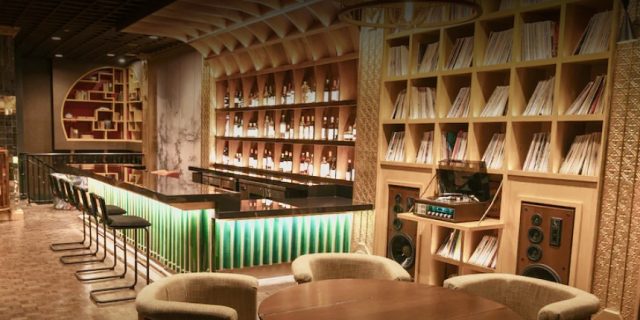 The plan for the luxury bar, named Bar Crenn, which is located next door to the chef's newly-redesigned three-Michelin-star Atelier Crenn, will involve a new food menu to go alongside the bar's first-ever cocktail list.
The cocktail menu, outlined by local newswire the San Francisco Eater, arrives as the bar has secured a new licence allowing for the sale of spirits whereas previously the bar has only focused on wine, beer, and low-alcohol drinks.
Crenn initially applied for her liquor licence for Bar Crenn back in 2016 and now, almost exactly five years after the bar and restaurant's opening in 2018, it has finally become a reality.
Bar Crenn will roll out its Bar Crenn snack menu (US$125) which is set to include "five luxurious and playful small bites, both savoury and sweet," that are designed to pair with wine, spirits, and cocktails, along with the bar's cocktail list.
The list, co-created by the Bay Area-based beverage writer and consultant Virginia Miller and San Francisco bartender Christopher Longoria, and the Bar Crenn team will feature "unparalleled presentation and innovative flavour profiles".
The food and drinks will use ingredients from Bleu Belle Farm in Sonoma, which will be "expressed in housemade juices, teas, fermentations, and distillations".
The Bar Crenn space has also undergone a dramatic redesign by production designer Ethan Tobman and draws inspiration from Japanese-style listening bars.
The Bar Crenn space features a textured gold ceiling, light wood behind the back bar and only five tables along with a record player and a discerning selection of vinyl.
Bar Crenn will also continue to offer the Le Comptoir Crenn (US$300) which involves the team cooking a daily-changing menu live in front of six guests at a time.
This article was originally published by the drinks business and has been shared with permission.