The Michelin Guide has rejected claims of sexism this week after releasing its latest French edition, in which female chefs were largely overlooked.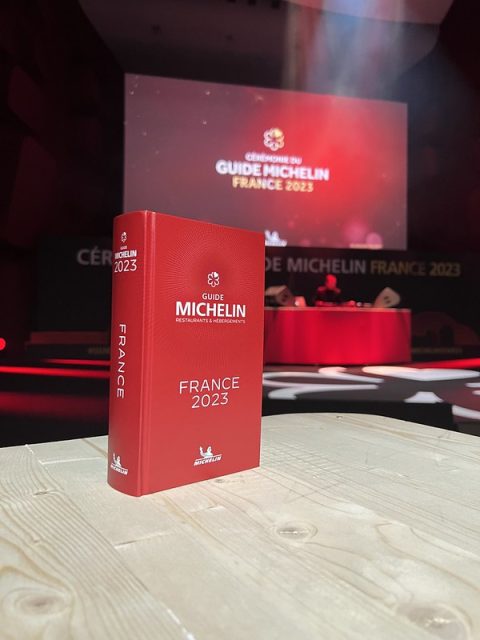 Forty four restaurants won their first star in the 2023 Michelin Guide or saw their ratings improve, but just one of these is headed up solely by a female chef.
Georgiana Viou, 45, was awarded a star on behalf of restaurant Rouge, in the southern city of Nîmes, where she is in charge of the kitchen.
The self-taught chef was born in Benin and moved to France to study languages at the Sorbonne. Her dishes are inspired by an infusion of African and Mediterranean flavours, and include pigeon with beetroot and Sichuan pepper, and crispy citrus meringue with fresh herbs.
Viou described herself as an "outsider" as she received the star during an awards ceremony at the Strasbourg Music and Congress Center in Alsace. It was attended by restaurant owners and industry professionals from more than 500 Michelin-Star Restaurants in France and Europe.
According to a story published by The Times, Gwendal Poullennec, director of the guide, rejected claims of sexism. "There is no discrimination or quota linked to the gender of the chefs or any other criteria at all," he said. "Our inspectors base their judgments on the quality of the establishment."
In total, the restaurant selection published in the 2023 Michelin Guide France includes 630 Michelin-Star Restaurants: 29 Three Michelin Star restaurants, 75 Two Michelin Star restaurants, and 526 One Michelin Star restaurants throughout France.
Four additional restaurants were awarded Two Michelin Stars, and 39 additional establishments received one star. Just one venue made it onto the list of French Three Michelin Star restaurants in 2023 — La Marine, located in the cove of L'Herbaudière on the island of Noirmoutier.
Husband and wife team Céline Couillon and chef Alexandre Couillon run La Marine, with Céline in charge of front of house while Alexandre heads up the kitchen.
Related news:
How can hospitality's gender imbalance be addressed?
Guy Savoy's restaurant loses three-Michelin-star rating
This article was originally published by the drinks business and has been shared with permission.