The developers behind the illegal demolition of Lancashire's Punch Bowl Inn two years ago have been ordered by a court to rebuild the historic pub brick by brick.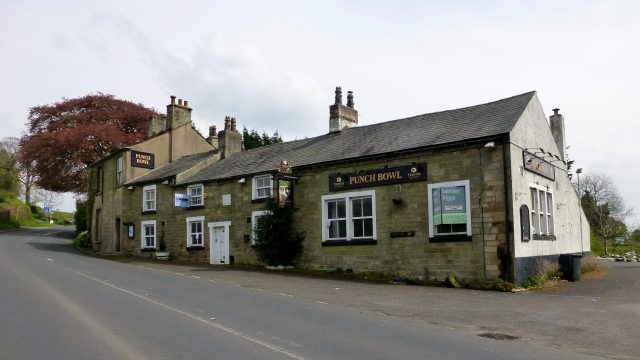 The 18th-Century pub in Hurst Green, which was once a favourite haunt of highwaymen Ned King and Dick Turpin, had stood derelict since 2012. In 2015, the site was acquired by Donelan Trading Ltd.
Though they were granted permission in 2018 to demolish part of the grade II-listed building in order to convert it into holiday cottages, in June 2021 the owners had the whole structure torn down by contractor Percliff Ltd.
The demolition sparked calls from local MP Nigel Evans (Conservative) and heritage public body Historic England for an official investigation into the legality.
Though Andrew Donelan claimed to have raised concerns about the building's structural integrity beforehand, planning inspector AA Phillips said to Burnley Magistrates' Court: "His concerns were raised for the first time at the hearing and there is no reference to his concerns in written evidence."
Now, following the adjourned hearing on 8 March, five people at Donelan Trading Ltd, including Andrew Donelan, his wife, and daughter, have been issued fines, totalling £70,000, for the "unlawful demolition of a listed building".
Additionally, they have been ordered to rebuild the pub to its previous design, using materials that can be salvaged from the rubble, and purchasing any additional pieces required (subject to the approval of Ribble Valley Council). In court, it was heard that the cost of rebuilding is estimated to be around £1.5 million.
Councillor Alison Brown, chairman of Ribble Valley Council's planning and development committee, said in response to the judgement: "This case sends a clear message to the owners of listed buildings that they cannot just do whatever they want."
Related news: 200-year-old pub demolished
This article was originally published by the drinks business and has been shared with permission.