Two people who seemed to have pulled off the wine "theft of the century" after stealing a number of dizzyingly expensive wines from the Michelin-starred Atrio restaurant have been jailed by a court in Spain.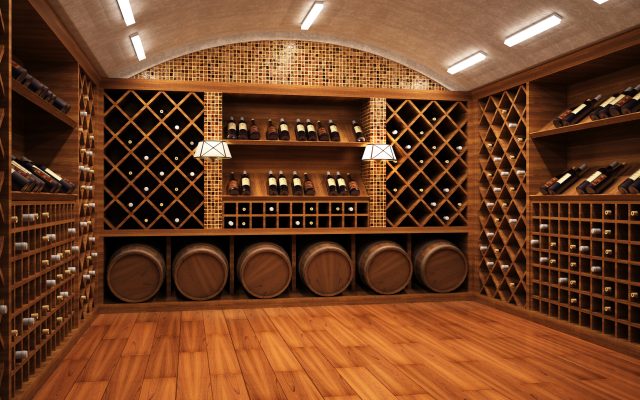 The theft made international headlines due to the eye-watering value of the wines sold; a total of £1.3 million (€1.6 million) worth of fine and rare bottles were taken, including a famous 1806 Château d'Yquem.
Spanish officials said at the time that the heist appeared to have been planned with "millimetric" detail, and a hunt spanning several months ensued before two people were caught and arrested in connection with the theft. They have both been sentenced to four and a half years in prison by a Spanish court.
The pair were named in court only as Tatania and Estanislao, though were identified in the Spanish press as Priscila Guevara and Constantín Dumitru.
Court documents appear to suggest that the heist was planned months in advance, with the duo reportedly visiting the Michelin-starred restaurant housed within the Atrio hotel three times prior to the theft.
It is believed that Tatania made a reservation at Atrio using a false Swiss passport and was subsequently joined by Estanislao for a 14-course meal and tour of the wine cellar.
Estanislao later returned to raid the cellar using a stolen key. It is believed this key was stolen after Tatania distracted the sole receptionist on night duty by phoning to ask for a salad at 2am. After an initial stolen keycard didn't work, the woman once again phoned down to reception to provide a distraction.
"From the cellar door, the defendant called the woman and asked her to again distract the receptionist," the court said. "Moments later, the woman again called the front desk, this time asking for a dessert. After initially objecting, the employee finally agreed to bring her some fruit."
It is thought that Estanislao took the master keycard at this point.
Court documents state that Estanislao stuffed 45 bottles of highly valuable wine into a rucksack and two sports bags and the couple checked out of the hotel at 5am.
They were eventually arrested at Croatia-Montenegro border after an international police effort.
At the time of theft José Polo, co-owner of Atrio, said, "They were professionals, they knew exactly what they were doing."
In a statement at the time, Mr Polo and his business partner Toni Peréz said:
"They have stolen part of our legacy. They have stolen part of our history which we have made with a lot of effort.
"More than a robbery, it is as if they had forced us, gagged us and beaten us. We feel immense sadness. The worst thing is that they have not stolen money, not even objects, they have ripped apart our history from our hearts."
Read more:
Mexican beauty queen accused of €1.6m wine theft appears in court
This article was originally published by the drinks business and has been shared with permission.