Brits continue to spend big in restaurants and bars despite higher costs, according to research by UK digital payment provider takepayments.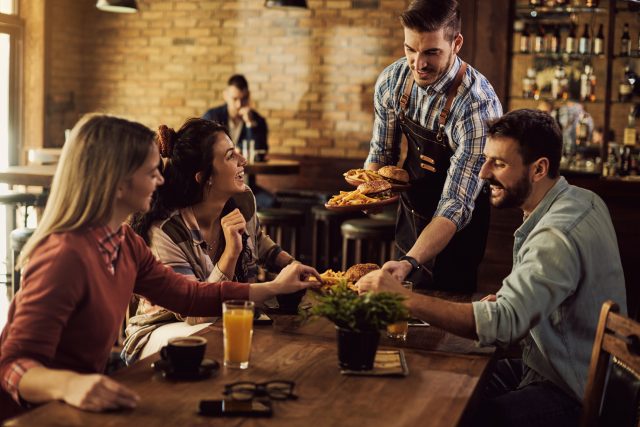 Several industries have seen a gradual decline in spending throughout 2022, with financial pressures forcing consumers to reduce their discretionary spending. However, sectors like hospitality, travel and wholesale have seen significant spending increases following the lifting of all UK lockdown measures in June 2021, displaying growth that has remained strong despite the economic turbulence of the following year.
Spending on drinks and restaurants category shot up 20% in 2022 compared with 2021, which in turn saw a 31% increase following 2020.
Research was conducted using takepayments' card and POS transaction data, which the company broke down by industry to see how the pandemic recovery and cost of living crisis impacted businesses in various sectors.
Jodie Wilkinson, head of strategic partnerships at takepayments, said in response to the data: "It's interesting to see that despite the increasing cost of food and drink in 2022, UK consumers continued to dine out together."
Data from the ONS suggests that the food and drinks sector was bolstered by the Winter World Cup, which led to a 0.4% growth in consumer-facing services in November 2022.
"We can't underestimate the impact that key events like this have on our economy, and the spending habits of the UK population," Wilkinson added.
A growth in activity coincides with a boom in new hospitality businesses; the rate of new company registrations in the Accommodation & Food category saw a 5% increase year on year from 2021 to 2022, according to the ONS.
However, the next year could come with its own set of challenges. Almost nine in 10 of consumers will be looking to save money when eating out next year as discretionary income falls, according to forecasts from IGD's Eating In Vs Eating Out report.
Wilkinson added: "It remains to be seen whether consumer behaviour changes in the long term, especially considering that inflation is predicted to drop by summer."
This article was originally published by the drinks business and has been shared with permission.