Jessica Mason discovers delectable small dishes and a confident cocktail list along with plenty to smile about at Furna in Brighton.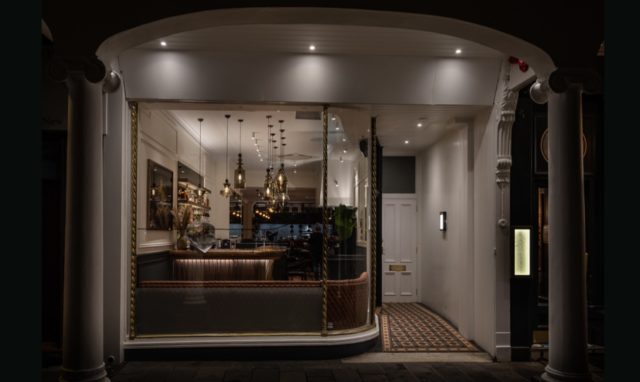 On New Road, not far from the bustling independent quarter of Brighton's North Laine, is where theatregoers, tourists and local residents collide, and yet until this year the space once home to Japanese restaurant Oki-Nami, had laid empty awaiting reinvention.
Now, Yorkshire-born Dave Mothersill, who has been cooking for over two decades in some of Brighton's most lauded restaurants including The Salt Room and The Gingerman, has made it his first solo project. The boardings are down and the large windows beckon you in to gawp at the new venture's fresh and smart stylings.
Furna, which has been named for the first time in Brighton's Best Restaurant Awards, assuming a respectable 14th place right from the get-go, fuses both classic and modern techniques and, according to Mothersill, draws inspiration from childhood memories, family and travels.
The first thing you notice when you enter Furna is the well-stocked bar, which leads your eye towards the glint of mirrored glass and array of bottlings rather than any obviously ubiquitous brands. A move which, in itself, reflects a venue that knows a thing or two about taste.
After leaving your overcoat at the entrance, you can wind your way towards the main area of a dimly-lit restaurant, a place that essentially looks more like a glamorous high end wine bar or see-and-be-seen members club than a formal dining space. But it is this element of confident underplay that sharpens your focus on the details that are apparent as you are seated.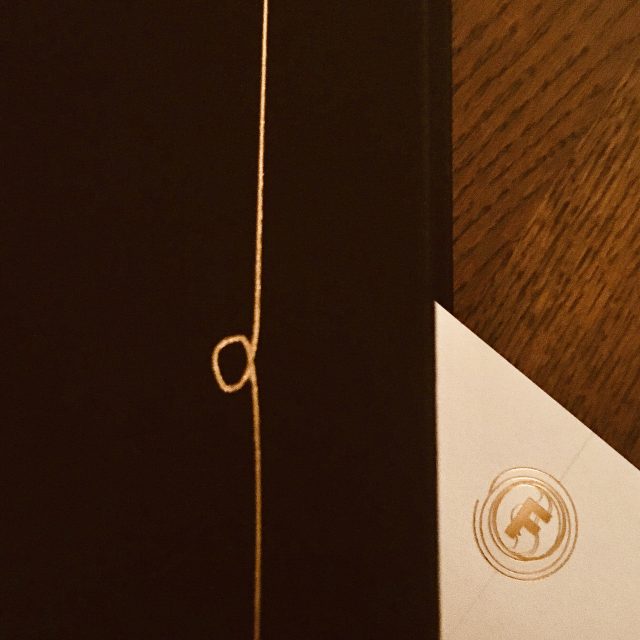 The interplay between brown leather, gold, wood and stone offer a sense of elegance. Such is the style, along with the fact that tables remain undressed, each nuance shows off the naturalness of the wood's patina rather than showcase pristine table linen or silverware.
At the end of the seating area, the clang of pans amongst the echo of voices notify you of the heartbeat of Furna. People who love food and drink love to work here and across from the pass the open kitchen breathes light and steam and conjures smiles.
The venue, which juxtaposes architectural accuracy with the genial warmth of natural materials is a perfect blend of clean lines and smartness. Before you've even seen a menu, you can detect that from the way the lights line up right through to the choice of dried flowers on the mantelpiece and mottled glass on the walls, there is a lot of consideration attached to every decision made here.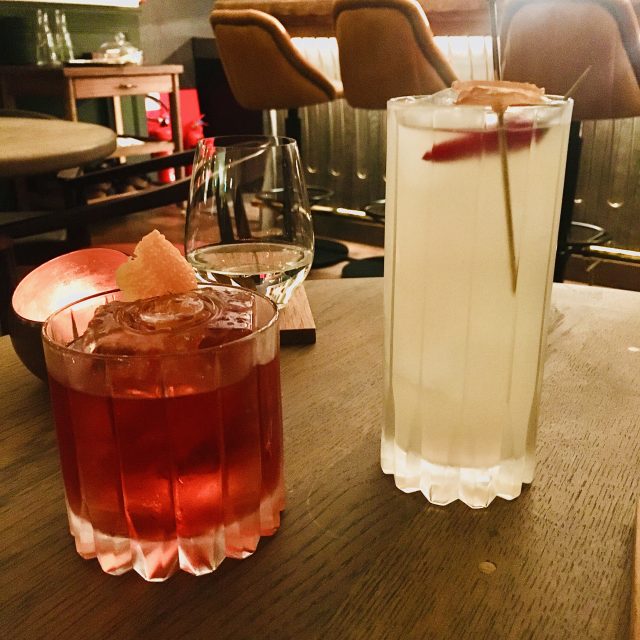 To begin, ordering a Negroni feels appropriate for the setting, but also plumping for a house cocktail seemed to be sensible and one named Stem Ginger that muddles Pensador Mescal with Cointreau, lime, angostura and soda before garnishing the glass with stem ginger and a Thai red chilli catches the eye. Trademark Furna F symbols are stamped into the ice. The drinks deliver a lift of heat and balance that motivates the taste buds. If this were just a drinking den, you could happily stay here all night sampling the drinks list.
Instead, the menu – £90 for food and an extra £65 if you want to take advantage of the wine pairing for each course – takes centre stage. And all attention is rediverted back to the aromas coming from the kitchen just beyond the pass.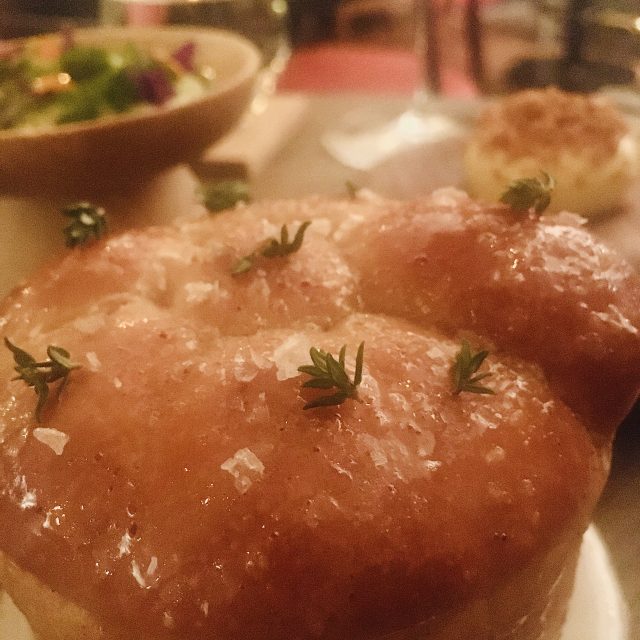 Dining here is an adventure in small bites of flavour and piquancy, texture and indulgence, From Parker House, cultured butter, smoked cod's roe and dill, your palate erases all previous memories of restaurants ever offering a perfunctory bread selection. Here, even the smoothness of the butter makes your pupils dilate with each taste.
An artichoke and miso custard dish with smoked eel, apple and Exmoor caviar enlivens you during the next course and is followed by a milk brined veal sweetbread wrapped in a parcel layered with delicate shavings of Wiltshire truffle in a small pool of white asparagus and wild garlic that is vibrant as it goads the gentleness of the truffle into being without overpowering it in any way.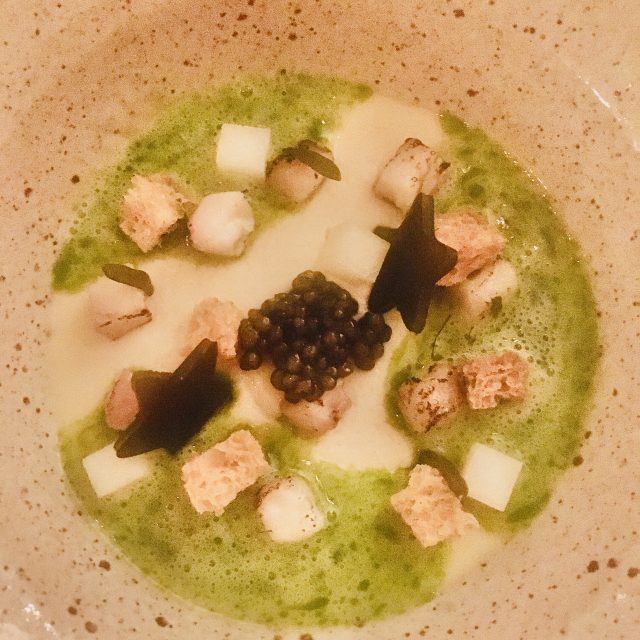 Other stand-out dishes included the Cornish monkfish with leeks, smoked pig's cheek and cooked with XO and a morel as well as the salt-aged duck that was served with beetroot, hazelnut and salsify.
A palate-coating Verjus meringue elevates a carrot cake and sour cream dish which not only acts as an enlivening defibrillator, but also readies you for an artful dessert dish featuring Elianza Ivore chocolate, buckwheat and Yorkshire rhubarb.
Cheese from the trolley is available for an extra £20, but it is unlikely you will be craving much more than Mothersill and his team has already composed.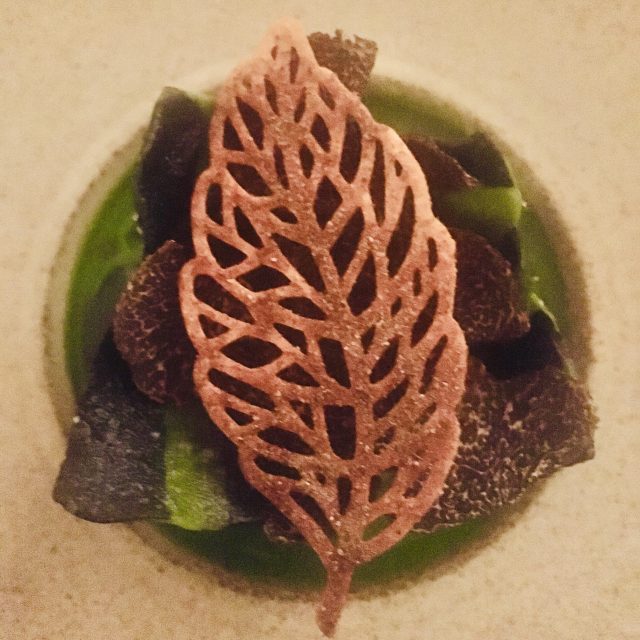 What makes Furna stand out from the crowd, aside from its hugely impressive smartness and quite possibly the most luxurious toilets in all of Brighton, is its sheer knack of brilliance. Not only is its team delivering dish-after-dish of pure delectation, they are doing so with a high level of service and an infectious self-assuredness that makes you feel like you're in safe hands.
In essence, the team at Furna knows that what they are bringing to each table is nothing short of exemplary. And, as Mothersill hovers nearby to describe each morsel as it is laid down, he does so with a huge beam of pride. This is more than a restaurant serving up incredible plates, but a labour of love.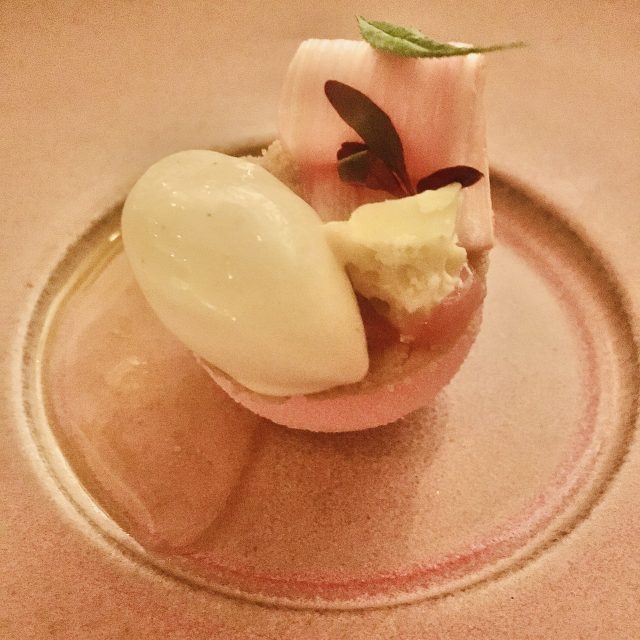 There are plenty of excellent places to eat in Brighton, that much is already well-known. But the addition of Furna to the scene raises the bar once again and helps guests remember the joy of good food begins with people, passion and mastering their craft.
Mothersill has every ace card up his sleeve here. If you visit, you won't be disappointed, but for returning guests the drawback is only that you cannot revisit any favoured dishes alone, you must retake your seat on the ride and get ready to enjoy new dishes as the seasons change. But then, there are worse problems to have, surely.
This article was originally published by the drinks business and has been shared with permission.