A recipe for an Orange Mojito has been going viral on TikTok, making it a drinks trend that operators are readying for the summer.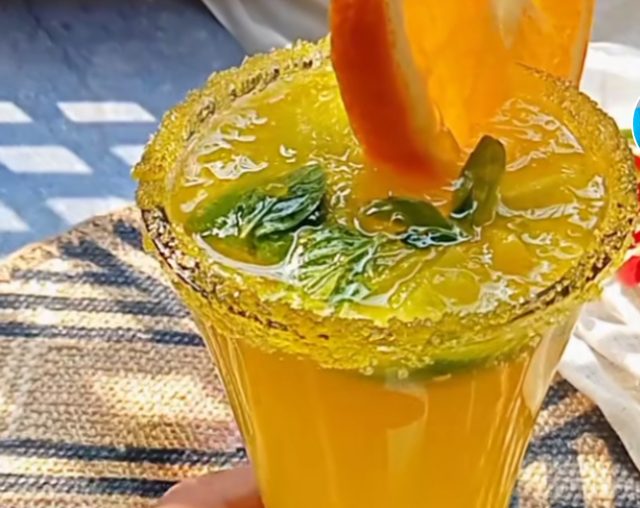 Just a few days ago, TikTok user Sayeem Reza shared his recipe via his handle @flavoursofsayeem and saw it blow up online ranking up views and saves within minutes of posting.
The recipe, which combines orange, Sprite, black salt and mint, is muddled in an orange and sugar rimmed glass and garnished with a simple slice of orange, but does not contain rum.
Bar owners however, have been eyeing the recipes for Orange Mojitos, with one anonymous source hinting that they already have plans to ride the trend for citrus and rum cocktails.
"There is as a good indication that we should trial an Orange Mojito at our sites and we are already working on a recipe of our own, the trials are already seeing it sell out," the source told db and explained: "The ones we have tasted are really delicious, so we think it will be a hit for the summer and we are getting our mixologist to work on some final tweaks to the recipe because we want to get this right before we put it out there fully. But definitely watch this space because white rum and OJ will be a big thing," they said and insisted: "Sunset drinks are coming back in a big way."
"The plan is to also create a low calorie seltzer version too," they added and stated how this decision was based on "feedback has shown us that people wanted to see low alcohol and low calorie options too, even if they didn't always select them, they find their presence on the menu an extra reassurance".
This article was originally published by the drinks business and has been shared with permission.