Chilean producer Vik has opened Vik Zero, a new garden-to-table restaurant at its Millahue Valley estate with chef Pablo Cáceres at the helm.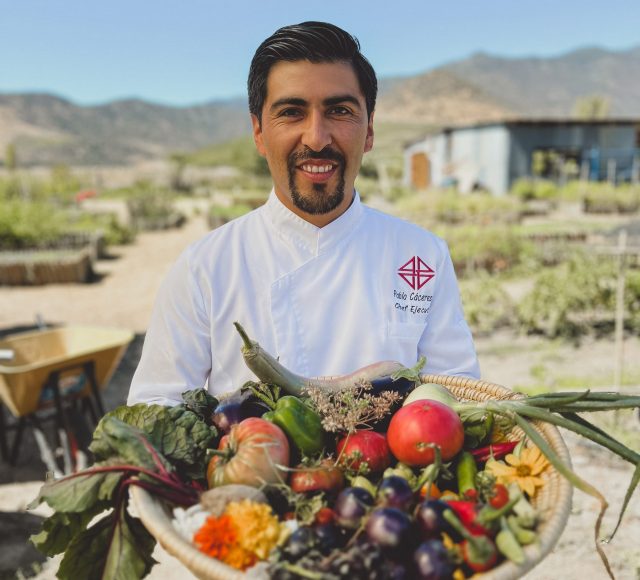 The restaurant, which is the third from Vik (joining Milla Milla and Pavilion), has impressive views of the Andes, seating for 60, and offers organic cuisine made from ingredients harvested just moments before they are prepared. The lunch and dinner tasting menu will change to reflect the seasons, so that produce is at its optimum.
In terms of that produce, there is a one hectare garden that produces more than 200 varieties of fruit, vegetables, herbs and edible flowers. There are also Collonca hens roaming around, a Mapuche breed, which lay distinctive blue eggs.
Guests are actually invited to get hands on with the food they are about to eat, with Cáceres, who has worked in professional kitchens throughout Chile and abroad, encouraging them to have a go at harvesting. 
Some of the aromatic ingredients from the garden are used in cocktails. As for wine to complement the dishes, Viks offers an ultra-premium selection, including: Milla Cala, La Piu Belle Red and La Piu Belle Rosé.
Beyond the food and wine, the restaurant will also promote sustainability. Vik produces its own compost, humus and bio-preparations, recycling leftovers from both the winery (pomace) and the kitchen. The restaurant also supplies its own sprouts, including mustard and cilantro, germinating them in an incubator and using them as garnishes.
Related news: Vik becomes latest Chilean producer to join La Place de Bordeaux
This article was originally published by the drinks business and has been shared with permission.