The chef and restaurateur has launched his successful range of Italian wines in Australia, marking the brand's first launch outside of the UK.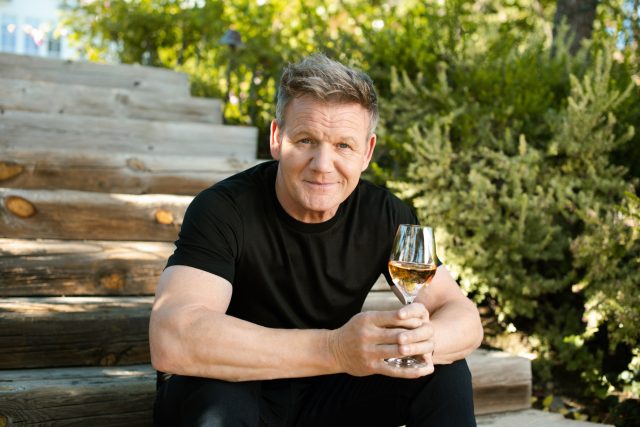 Gordon Ramsay's Italian Collection, created in partnership with winemaker Alberto Antonini, launched into the UK market in November 2021 with great success. Now, the range of three cross-regional Italian blends has been made available outside of the UK for the first time.
"Just like Italy has a special place in my heart, I have spent some incredibly happy times in Australia and many of those moments were made even better by a beautiful glass of wine, so it was only natural I chose to bring my collection here," said Ramsay, who is currently filming television show Food Stars in Oz.
Ramsay is also preparing to launch a pop-up restaurant collaboration in Sydney, where his 3 Michelin-star Restaurant Gordon Ramsay with join hands with Sydney harbour's Aria. The pop-up will be active from 8-10 May and will champion seasonal Australian ingredients.
"We feel very excited to have such an esteemed global chef as Gordon Ramsay joining our portfolio in Australia with his new selection of wines," said Rob Hassan, sales and marketing director at Oatley Fine Wines. "We look forward to sharing the range with wine lovers around the country."
The range is available for purchase now from selected Bottle Mart, Liquor Legends and Local Liquor stores in Australia, at a retail price of AU$19.99.
According to Ramsay his Italian Collection combines his own passion for wine with "the heart and soul of Italian winemaking".
He and Antonini decided to take a bold approach to the wines by blending fruit from two different regions, Tuscany and Abruzzo. Because of this, the grapes are chosen based purely on taste and flavour without the constraints of traditional single region blending.
There are three wines in the collection, a Bianco, Rosso, and Rosato.
"Wine making has always fascinated me; it's a magical process where tradition, passion, and science are blended together and captured in one stunning bottle," said Ramsay. "When it came to launching my own wine range, it was very important to set the same standards and quality as I expect in my restaurants."
This article was originally published by the drinks business and has been shared with permission.