Chef Dmitri Magi has announced that he will be leaving Claridge's hotel this summer after a year in the role of culinary director to pursue "new opportunities in the industry".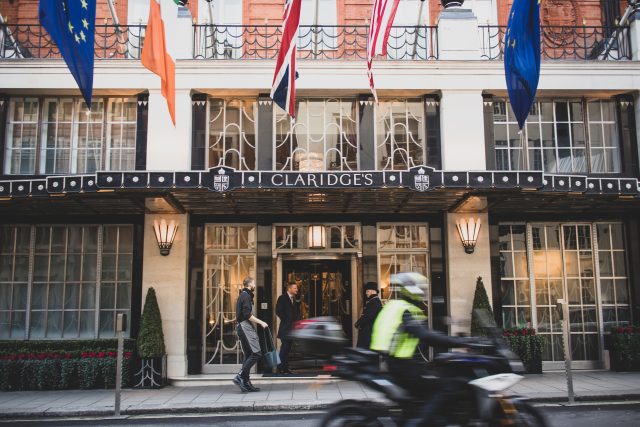 Magi was named as the luxury Mayfair hotel's first ever culinary director in August 2022 having first joined the operation as executive chef of its now shut Davies and Brook restaurant in 2019. Before joining Claridge's, he worked for seven years as chef de cuisine at New York City's Eleven Madison Park, having also had previous experience at Noma.
He was set to be responsible for overseeing all aspects of food and beverages at Claridge's, and relaunching/reopening Davies and Brook, which is yet to occur.
A statement from Claridge's read: "We can confirm that Dmitri Magi, Claridge's culinary director, will be leaving the hotel at the end of July 2023 to pursue new opportunities in the industry."
"We would like to thank Dmitri for all his hard work, creativity and dedication over the last four years and wish him all the best in the future," it continued.
According to Magi's LinkedIn profile, he is seeking another culinary director role.
WLC has reached out to Maybourne Hotel Group, which counts Claridge's, The Connaught and The Berkeley, among others, in its roster, to ask whether the hotel intends to recruit a direct replacement for Magi following his departure.
Chef Daniel Humm, who oversaw Davies and Brook, left the five-star hotel in 2021 after his proposal to switch to a fully plant-based menu did not go down well, resulting in the restaurant's closure.
This article was originally published by the drinks business and has been shared with permission.