Dom Pérignon has teamed up with The Culinary Institute of America (CIA) to fully fund student tuition in a first-of-its-kind Master's in Culinary Arts degree programme.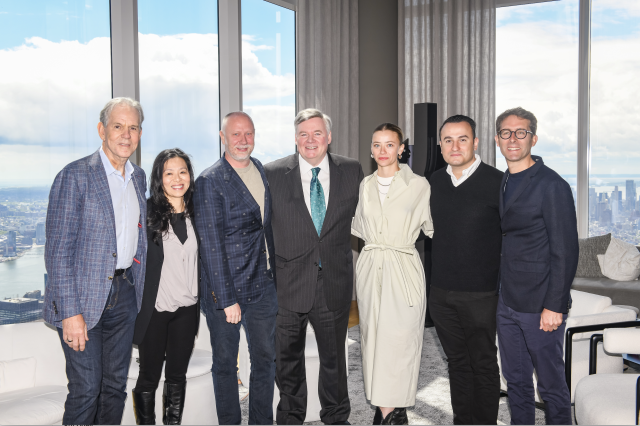 The Champagne house today announced that it is joining forces with the CIA to support the first ever Master's in Culinary Arts degree programme.
The Dom Pérignon Scholarship Fund will fully support tuition by giving 20 students undertaking the unique CIA programme an individual scholarship.
The new Master's in Culinary Arts degree will involve two years of experiential learning at world-class restaurants, the maison has said. Students will also undertake residencies at the CIA's New York campus and the Champagne house in France.
A grant from Dom Pérignon helped underwrite the development of the programme by the CIA on top of its scholarship support.
"The culinary arts and fine wine have always been intimately linked, and at Dom Pérignon we recognise a responsibility to the future of gastronomy," cellar master Vincent Chaperon said by way of explaining the partnership. "Our vision is to nurture a profound appreciation for the art of living in the next generation. The Dom Pérignon Scholarship Fund, made possible through the Culinary Institute of America, is the first step in bringing that vision to life."
The course will cover topics including professional excellence in cooking, culinary history, agriculture, responsible product sourcing, and sustainability; the relationship between wine and food, and entrepreneurship and business leadership.
The Culinary Institute of America has educated more than 50,000 students since it was founded in 1946. The new Master's programme is the next step in continuing this journey.
CIA president Dr. Tim Ryan said of the announcement: "We are excited now to announce the launch of the first of its kind graduate-level programme to further underscore the mastery, craftsmanship, and business acumen of the culinary arts. It is truly a special time for the CIA and the profession. And we are grateful to Dom Pérignon for their support of this groundbreaking programme."
This article was originally published by the drinks business and has been shared with permission.