DHK, a Cantonese dim sum restaurant in Hong Kong, was awarded one Michelin star in the 2023 Michelin Guide. However, the restaurant closed down just before the announcement was made, leaving its staff unpaid for several months.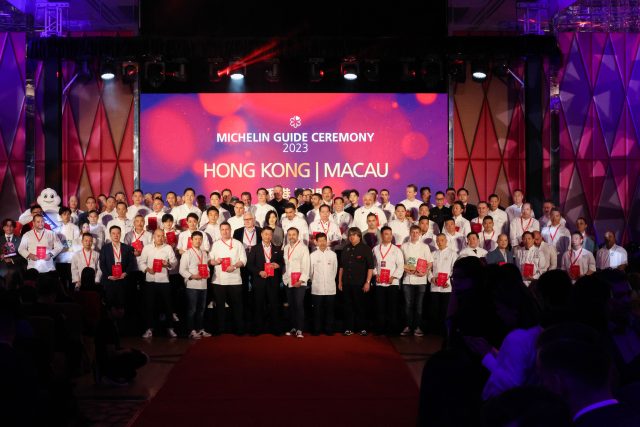 The Michelin Guide Hong Kong and Macau 2023 has awarded stars to 95 restaurants, with 78 in Hong Kong and 17 in Macau. Of these, DHK, a Cantonese restaurant in Wan Chai, was among the awardees but the restaurant closed down just before the announcement was made on Wednesday 26 March.
The restaurant, which owes staff several months' wages, did not send representatives to the presentation ceremony in Macau.
According to staff members, the restaurant's manager informed them of the closure on Tuesday night, leaving them without jobs or wages. Some staff were seen waiting outside the restaurant to demand their salaries. Photos showed that the restaurant sign had been taken down and placed on the floor.
The restaurant's sudden closure and non-payment of staff wages are signs that the restaurant was facing financial difficulties.
The situation highlights the financial struggles that many restaurants and food establishments in Hong Kong have been facing since the pandemic, which has significantly impacted the local economy.
Moreover, many establishments are still struggling to stay afloat after the border and regulations were lifted at the beginning of the year as it takes time for tourism to recover. Meanwhile, a great number of local residents started travelling again – according to official data, over 1.3 million Hong Kong residents left the city from 4-7 April 4 to 7, before the Easter long weekend. In all, there are fewer people dining out in Hong Kong, and the local government has ceased subsidising restaurants as they did during the pandemic. All these factors have created an adverse operating environment for restaurants with some being forced to close permanently.
The 15th edition of the Michelin guide award presentation took place at the Grand Lisboa Hotel in Macau after three years of online-only presentations.
78 Hong Kong restaurants were awarded Michelin stars this year, 11 of which received a star for the first time.
Among the new winners was Mora, which received a green star for its environmental sustainability, and Nagamoto, a Japanese restaurant in Central that expressed its gratitude for its one star. Ta Vie in Central was promoted to three stars, making it the 10th three-star restaurant in Hong Kong and Macau.
This article was originally published by the drinks business and has been shared with permission.