Hospitality has the potential to increase its contribution to the economy by £29 billion and create half a million new jobs by 2027 with the right support from government, according to a new economic report by UKHospitality.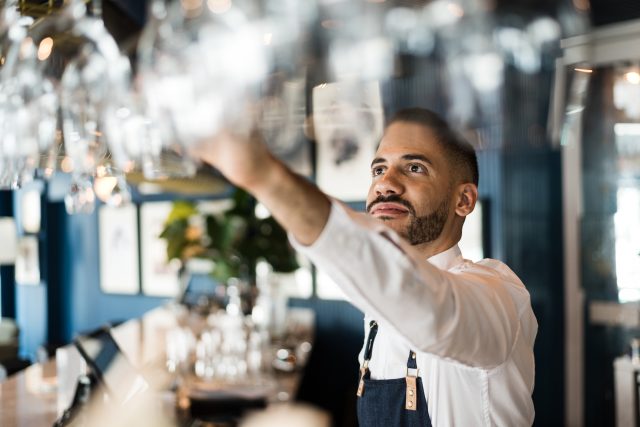 The hospitality sector has increased its annual economic contribution by £20 billion to £93 billion over the past six years, a report launched at UKHospitality's summer conference has revealed.
Hospitality is also the third largest employer in the country, the research by Ignite Economics revealed, with employment in the sector having risen to 3.5 million.
In 2022 hospitality contributed £54 billion in tax receipts to the Treasury, generated £20 billion worth of exports and £7 billion in business investment.
UKHospitality chief executive Kate Nicholls called the sector an "economic powerhouse" in light of the report.
Nicholls urged the UK Government to work more closely with the industry to tackle short-term issues like "enormous energy costs, food and drink inflation and damaging labour shortages", and consider longer-term structural issues which pose a challenge to businesses.
She said: "This report shows what can be achieved if we can stimulate growth, bear down on inflation and have an enabling and supportive policy environment in place for hospitality. The potential for the sector to deliver another £29 billion to the economy annually is an opportunity that the Government should be eager to embrace."
Strong trading in hospitality assisted the UK economy in returning to growth in April, new data shows. Figures from the Office for National Statistics (ONS) have revealed that the UK economy grew by 0.2% in April, aided by strong trading in the hospitality sector, with food and beverage service activities up by 2%.
Responding to the latest GDP figures, Emma McClarkin, chief executive of the British Beer and Pub Association said: "It is positive to see the UK economy start to return to growth, with pubs across the country playing a leading role in that. These figures demonstrate that even when times are tough, people want to enjoy a visit to their local pub.
"As an industry we consistently contribute to the economy, and despite a tough few years, have continued to support jobs and livelihoods on high streets and in towns, villages and cities across the country. Despite this, and ongoing support from the public, profits are being stripped away by high inflation and pubs trying to keep costs low for customers, the Government must take meaningful action to bring inflation down and ensure we can continue to invest, grow and support our economy."
This article was originally published by the drinks business and has been shared with permission.