Sushi Kanesaka at hotel 45 Park Lane, part of the Dorchester Collection, has requested that diners avoid wearing strong scents that might overpower the aroma of one key ingredient.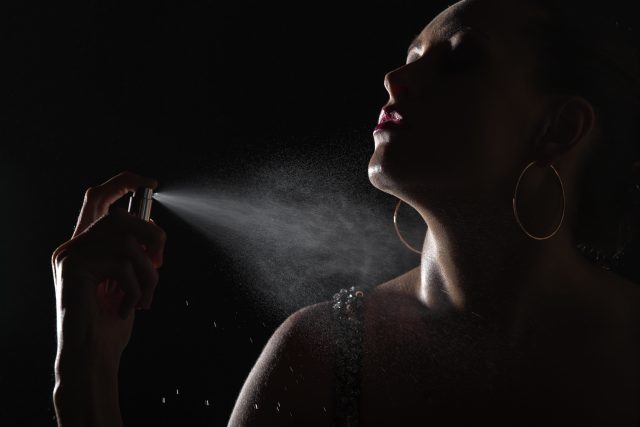 The intimate omakase restaurant seats 13 and will be opening on 1 July. Helmed by Shinji Kanesaka, of the two-Michelin-starred Sushi Kanesaka in Tokyo, diners can enjoy up to 20 course prepared in front of them, all for the sum of £420 per person.
But it isn't the restaurant's dishes, or prices, that are receiving attention.
As with many eateries in that part of London, there is a dress code that dictates that diners cannot wear sportswear, caps or trainers. What is less common is a rule against customers spritzing themselves with fragrance before they go out to eat:
"To ensure the best sushi experience for you and your fellow diners, we kindly request that you refrain from wearing perfume."
This is supposedly to ensure that the "refreshing" aroma of the vinegar used is not overpowered or distracted from.
Given that 'sushi' translates to 'sour rice', a reference to the rice vinegar used to flavour the starch, it is certainly true that the whiff of vinegar is one of the key smells of the dish.
The reaction to the no cologne code has been mixed.
Publican Oisín Rogers tweeted: "What a load of chef-centric, thoughtless, w*nky gibbering, I can't abide that sort of patronising restaurant nonsense."
While some shared this sentiment, others suggested that it's nothing new for hospitality workers: "No perfumes was standard practice for staff at many restaurants before for the same reason."
Indeed, on the topic of tasting, the Wine and Spirits Education Trust (WSET) actually advises students not to wear perfume before tasting as it may affect their perception of what's in the glass.
Would you go to a restaurant that doesn't permit perfume, or is this all just a storm in a scent bottle?
Meanwhile, a spate of unhygienic incidents at conveyer belt sushi restaurants in Japan, dubbed 'sushi terrorism', have been a cause for concern.
This article was originally published by the drinks business and has been shared with permission.