Britain has lost approximately one in 18 of its licensed premises over the last 12 months – amounting to 5,736 pubs, restaurants, bars and cafés — with further hospitality closures "inevitable", new research shows.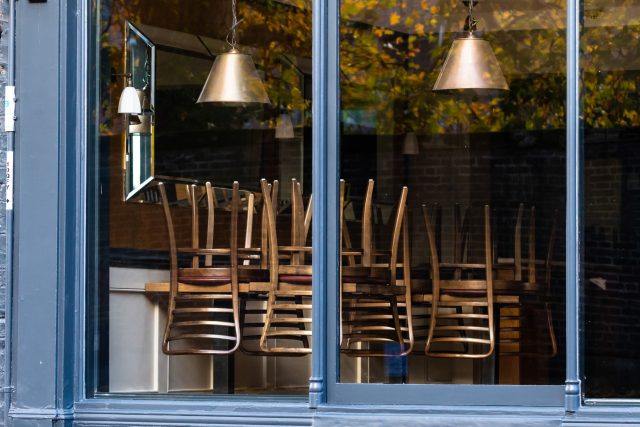 The latest Hospitality Market Monitor from CGA by NIQ and AlixPartners has revealed devastating losses across the on-trade hospitality sector over the last 12 months.
Karl Chessell, CGA by NIQ's business unit director – hospitality operators and food, EMEA, said it had been "another tough quarter for hospitality, with soaring energy, food and labour costs squeezing businesses' margins and inflation and interest rate rises sapping consumer confidence".
More venue closures are "sadly inevitable while costs remain so high", Chessell warned. However, CGA has also said there is cautious optimism about the future of the sector, with the rate of closures having slowed in recent months.
The 1,895 net hospitality closures across the first half of 2023 amounted to less than half the 3,841 closures seen in the second half of 2022. Many units vacated recently have also been swiftly reoccupied by other operators including emerging groups, the Hospitality Market Monitor found.
The rate of closures of food-led pubs, high street pubs and community pubs has also slowed, despite the casual dining segment now being 5.6% smaller than it was 12 months ago.
Businesses are pushing for more Government support during these challenging times. Over three-fifths (62%) of UK hospitality businesses believe their sector receives less support and attention from the Government than other industries, new research from Peckwater Brands has found.
The virtual food brand operator commissioned an independent survey of 250 decision-makers in senior management positions within UK hospitality businesses, across restaurants, takeaways, cafés and bars.
Many are also reevaluating their business strategy. A quarter (26%) said they have switched to a takeaway-only model, with 32% planning to do so, and 39% are planning a complete rebrand of the business.
Peckwater Brands found that some 36% of respondents would like to see the return of 'Eat Out to Help Out' or a similar initiative, while two in five (40%) would welcome an extension of energy bill relief.
Sam Martin, CEO of Peckwater Brands, called the current economic climate "brutal" for hospitality businesses. He said: "Signs that food price inflation is starting to fall may be welcome among business owners, but our research still shows they believe external support is the key to returning to their rightful pre-pandemic status.
In other news, the UK Government's decision to reinstate tighter licensing rules for on-trade venues which were relaxed during the Covid-19 pandemic could be damaging for hospitality businesses and "hold them back", trade bodies warn. Read more here.
This article was originally published by the drinks business and has been shared with permission.