Singapore cocktail bar Nutmeg & Clove will be coming to Scarfes Bar at Rosewood London this weekend for a one-night takeover.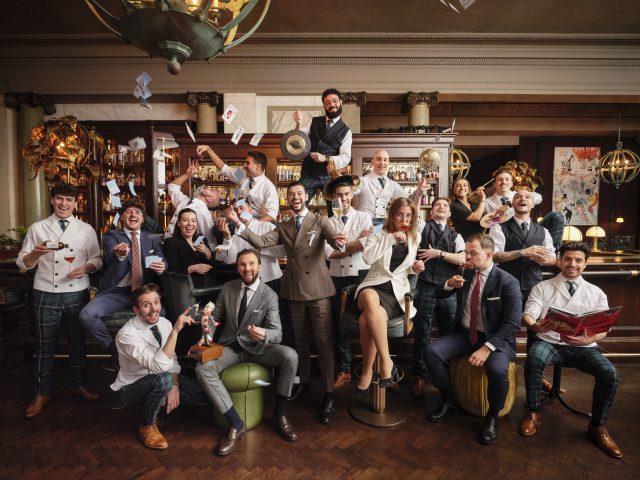 The event, taking place on 30 July from 6pm to 10pm, is part of a global bar tour Scarfes Bar is undertaking ahead of its 10th anniversary next year.
Scarfes Bar, named after caricaturist Gerald Scarfe, opened at hotel Rosewood London in 2014.
Nutmeg & Clove recently came in seventh place in the Asia's 50 Best Bars list, with the blurb for it noting that the team behind it, headed up by manager Shelley Tai and head bartender Sim Sze Wei, were notably "proud of the country's heritage and history" and that the drinks selection "strives to reinterpret Singaporean and Asian flavours into progressive cocktails".
Among the cocktails that will be served that evening to give guests a taste of Singapore is the 'Fried Rice Paradigm', a combination of Del Maguey mezcal, green apple, yoghurt, lime, and toasted rice. Another, 'King & Queen', utilises La Hechichera rum from Colombia as its spirit, with the addition of coffee, lemon, clarified milk, pandan (a leaf known for giving dishes a bright green colour and intense, floral aroma), and 'the king of fruits', the famously pungent durian. The third drink on the list, 'Yellow Boots', is a mixture of La Hechichera rum, Yellow Chartreuse, Fernet Branca, Jalapeño Foam, pineapple shrub and lime. Each is priced at £20.
In October, Yann Bouvignies, Rosewood London's head of mixology, and area director of bars Martin Siska will return the favour and head to Singapore for a takeover of Nutmeg & Clove.
This article was originally published by the drinks business and has been shared with permission.