The King's Head Theatre in Islington has announced that next month it will be leaving the Upper Street public house that has been its home for 53 years.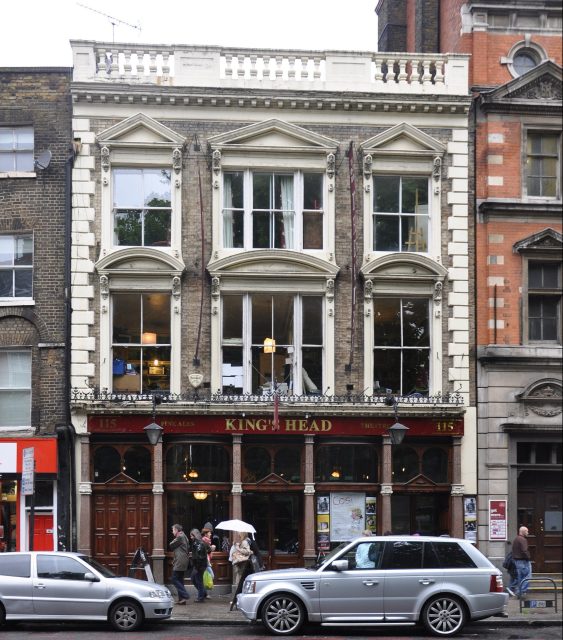 While pub theatres were a longstanding London tradition in the Medieval and Early Modern period, they fell out of fashion in modern times. In 1970, Dan Crawford resurrected this combination of drama and drinking establishments when he opened the King's Head Theatre. Crawford would go on to serve as the theatre's artistic director for 35 years.
Over the next half century, this somewhat unassuming spot would go on to have an illustrious history. In 1985, a young Hugh Grant would make his professional acting debut there, the following year Maureen Lipman would star in Wonderful Town (which received an Olivier Award nomination), and in 2011 the theatre's production of Giacomo Puccini's La Bohème would win the Olivier Award for Best New Opera Performance.
But now, after a 53 year stint at the pub, making it the oldest pub theatre still in operation, it has been announced that the final curtain will fall on Sunday 13 August, and that the theatre will be moving into a nearby purpose-built site.
To bid farewell to the historic venue, the final performance will be a celebration gala featuring The League of Gentlemen's Mark Gatiss, actor and writer Ian Hallard (also Gatiss' husband), and several other actors of note.
The theatre's new home is a multi-storey building in Islington Square. In addition to a 200 seat theatre, the building will contain a 50 seat cabaret, bars, meeting spaces, and offices. A precise opening date has not been given, but the move is due to take place later this year.
A spokesperson for the theatre revealed that the King's Head pub would remain open as a public house, and shared that the auditorium space might possibly be re-purposed as a dining area.
This article was originally published by the drinks business and has been shared with permission.