Younger drinkers' interest in cask ale is growing, but tackling its visibility on the bar has been identified as fundamental to its success.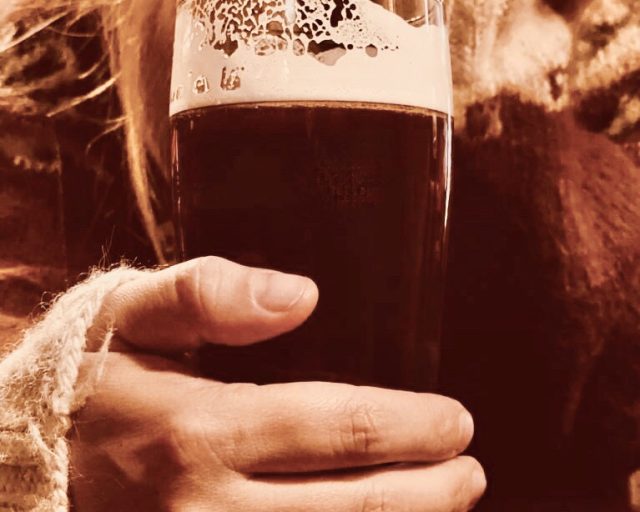 According to the results of a pilot campaign by a cross-industry coalition, younger drinkers are showing they hold no prejudices against cask ale and yet more could be done to showcase its availability on the bar.
Speaking to the drinks business, the 'Drink Cask Fresh' campaign coordinator Pete Brown said: "The industry talks it [cask ale] down way more than the drinker does. No one ever says it's old fashioned or geeky or old men in socks and sandals. We say it to each other. Younger drinkers don't."
Brown explained: "It's not just about how tall the font is – the badge at eye level is handy but you can't have two and a half foot long hand pulls. But even Guinness with its new font is now poured just below eye level. Cask is the only beer poured beneath the bar where you can't see what's going on and this greatly adds to the uncertainty around it."
Brown told db that what had emerged from the research showed that "cask fonts already exist that have long swan necks so the glass would be above the bar when being filled. That, or something similar, would make a huge difference. As do our hand pull wraps which get the font noticed in the first place."
The results from the pilot also showed that younger drinkers seek freshness, craft and local provenance as top the list of priorities when choosing drink and food options – all of the attributes of cask ale.
Brown highlighted how the campaign was designed to make cask ale more noticeable and relevant to drinkers younger than its core base and has already succeeded in making cask more visible on the bar. The pilot has, essentially, according to Brown, assisted in prompting conversations among drinkers and staff, and generating sampling activity. In some pubs this translated into increased sales.
In terms of cask ale's reputation, the findings revealed that drinkers considered it as a "mellow, flavourful drink that's perfect for slower tempo occasions". The research indicated that younger drinkers "like and respect its tradition and heritage, and are even more interested in the fact that it is often locally-produced on a smaller, more hand-crafted scale than big lager brands". Additionally, it appeals to them because it offers "a wide variety of flavours and styles".
Brown added: "As we've seen before in all the research on cask, there are no deeply held prejudices against cask ale. What we've learned from this pilot are some specific fixes in-outlet. It's clear that the vibrant line-up of cask, with constantly changing guest ales, is part of its appeal. But this also means that the issues would be best solved at a category level, with the industry working together to promote the visibility and relevance of cask as a whole."
The collective behind the trial are now urging the beer and hospitality industries to get involved and assist in funding a national roll-out of the campaign.
After it has accrued funding, the campaign is hoped to begin, nationally, later this year or in early 2024.
This article was originally published by the drinks business and has been shared with permission.