A third of pub losses happen without the required planning permission, according to  new data gathered by the Campaign for Real Ale (CAMRA).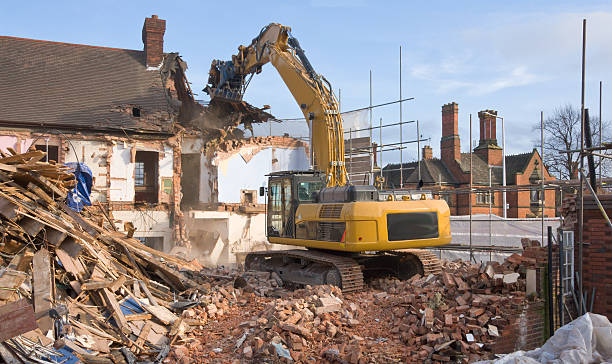 The findings – published as part of CAMRA's biennial pub closure figures – shows a total of 95 pubs across Britain were lost to conversion or demolition in the first six months of the year. The figures also revealed that 31 of those lacked planning permission.
Pubs in England cannot be converted or demolished without planning permission, however, the CAMRA figures show that a third of pub losses happen without this process taking place, meaning communities have no way of protecting their locals.
The data also showed that a further 772 were classed as 'long-term closed', equivalent to 30 pubs a week, and by far the highest figures seen since CAMRA started producing comparable figures in 2021.
While the outlook is undoubtedly serious for the pub trade CAMRA speculated that there were some reasons to remain optimistic because pub numbers were up overall. CAMRA found that despite 95 pubs being demolished or converted, a total of 127 new ones had opened – slightly increasing the UK's pub stock.
These figures come as calls mount for the government to change its plans for "High Street Rental Auctions" which are pitched as a regeneration scheme.
CAMRA pointed out that these auctions would see developers gain the ability to gut and convert vacant pubs without the need to apply for planning permission amplifying concerns that cutting communities out of this decision will lead to the loss of valued community facilities.
Commenting on the figures, CAMRA pub and club campaigns director Gary Timmins said: "The pub trade is resilient, but it's simply unacceptable that developers are able to flout planning regulations in this manner. CAMRA has been calling for more consistent enforcement of planning requirements by councils for some time. We believe that if Local Planning Authorities are not able to apply pub protections as set out in legislation, then government in Westminster must step in to provide clearer guidance. These are national policies in England and yet the variation that our campaigners see between councils with the strongest pub protection policies, and those that view pubs as an inconvenience, is shocking."
Timmins explained that the "figures must be a wakeup call for government at all levels to take a more proactive approach in ensuring compliance with the National Planning Policy Framework".
He added: "We are also calling on the Welsh government to urgently introduce and enforce planning protections for pubs in Wales – and for the Scottish government to end the current loophole where pubs can be demolished without planning permission."
This article was originally published by the drinks business and has been shared with permission.