Ever wondered how to mix a cocktail like a legendary scientist? Look no further. Here's how to make the Oppenheimer Martini.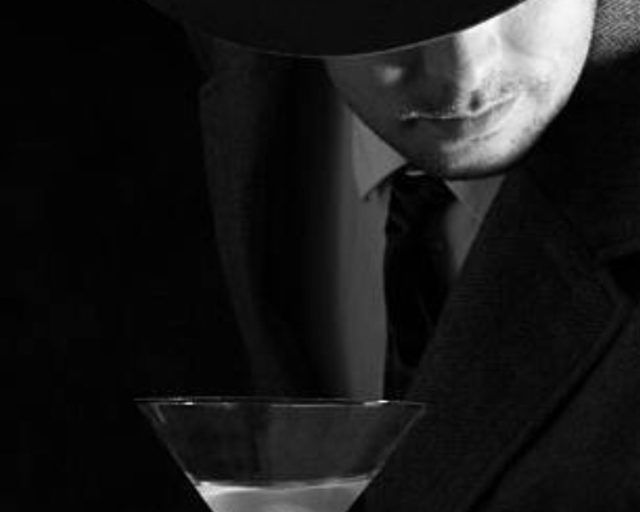 In the Oppenheimer movie, keen-eyed cocktail fans will has noticed the famed scientist J. Robert. Oppenheimer, played by the actor Cillian Murphy, mixes a drink during one of the party scenes. The detail has been included because Oppenheimer was said to be known for being an adept mixologist when he held gatherings at his Los Alamos home in New Mexico.
According to the official Los Alamos recipe, Oppenheimer had his own strong take on a classic Martini. Since the film, the Oppenheimer Martini has been reborn and contains gin with just a splash of dry vermouth, with a rim that's been dipped in a mixture of honey and lime juice.
Due to recent screenings of the film, there has been renewed interest in the cocktail even though details about the recipe have been kept under wraps in Los Alamos history since World War II.
According to the Los Alamos National Laboratory, which features the recipe on its website, the cocktail was "his signature drink" and yet has become renowned. So much so that the Los Alamos History Museum sells martini glasses etched with the cocktail recipe.
As cited by the Los Alamos Historical Society: "Pat Sherr, the wife of a lab physicist, once famously attested that Oppenheimer 'served the most delicious and coldest martinis.'"
The official Los Alamos recipe uses 4oz gin per Martini, making it a cocktail that is likely to floor many trying to replicate it. Many are suggesting to use a smaller measure, but to keep the gin as the leading component and yet retain the signature honey and lime rim for the glass.
This article was originally published by the drinks business and has been shared with permission.