The wet weather of recent weeks resulted in a dip in on-trade drinks demand in the UK, with cider sales particularly suffering, according to data from CGA by NIQ's Daily Drinks Tracker.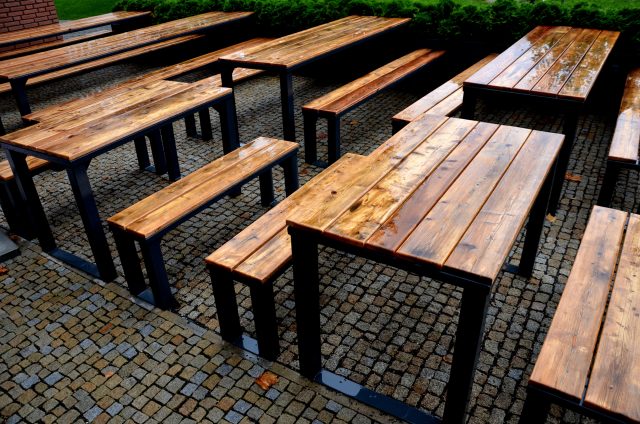 The data, concerning the week of 30 July to 5 August, revealed average sales in managed venues were down by 6% from the same, much warmer, time frame in 2022. There were three days of double-digit decline (the Sunday dropped by 16%), and only two of marginal growth.
Last month was the wettest July on record in Northern Ireland and parts of England, with a UK average rainfall of 140.1mm – the sixth highest figure since 1836. The damp conditions kept customers away from beer gardens and terraces.
The category to suffer the biggest year-on-year drop was cider, with a 15% decline in sales. While not cider's biggest drop in July, this was likely the result of the fruit-based booze being a popular option for al fresco drinking in the sun.
Beer sales were down 4%, spirits by 11%, and soft drinks by 7%. The one drinks category to buck the trend was wine, with sales up by 1%.
Jonathan Jones, CGA's managing director for the UK and Ireland, commented on the findings: "As the on premise reflects on a dampened week marked by disappointing weather and declining sales, operators and suppliers are undoubtedly pinning their hopes on August to bring a resurgence of summer and positive performances. The unpredictability of weather patterns highlights the significance for businesses to adeptly manage these challenges and tailor strategies to ensure resilience and growth in the on premise."
However, as the weather forecast improves, so does that for the hospitality industry.
This article was originally published by the drinks business and has been shared with permission.