August may be the month for jetting off to foreign climes, but there are some new spots coming up in the capital that will make a London staycation worthwhile.
Fazenda – 2 August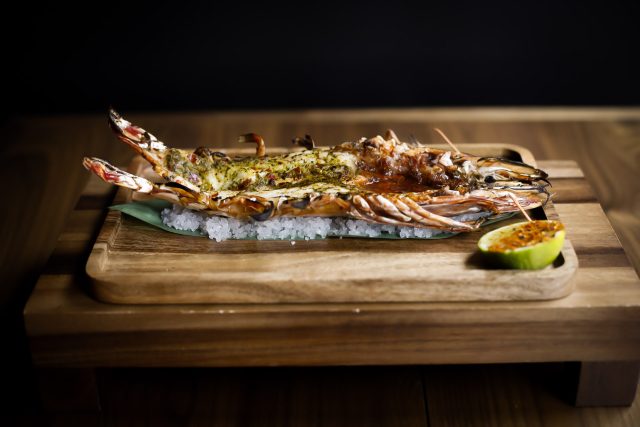 Starting the month off with a bang in Bishopsgate, Fazenda has already got sites in other UK cities, including Edinburgh and Leeds, but now it is making its London debut. Reimagining the cuisines of Argentina's Pampas and Southern Brazil, the 170 cover restaurant (spread over two floors in 100 Bishopsgate Tower) will set the stage for executive chef Francisco Martinez's culinary creations.
Starters include the eyecatching gamba patagonica (a giant king prawn with spicy chimichurri) and wagyu crudo (A4 wagyu tartare). For mains, there are fish and vegetable options, but the Rodizio menu, the all-you-can-eat approach made famous by Brazilian steakhouses, boasts of twelve grilled meats, including picanha (an enormously popular cut in Brazil), pork belly, and lamb cutlets.
There is also an extensive selection of South American wines, including a sparkling Seival Brut (Chardonnay and Pinot Gris) from Brazil available by the glass, and an Uruguayan Tannat from Altos de José Ignacio, also available by the glass. Given the amount of beef you may well end up devouring, it's also lucky that the Argentinian Malbec selection is strong, with offerings from Zuccardi and Catena.
To find out more, click here.
Grassfed – 2 August
View this post on Instagram

On a similarly meaty theme, Grassfed, in Camden's Hawley Wharf, will be singing the praises of grass-fed beef cooked over coal. Chef Paul Foster, whose CV includes stints at Le Manoir aux Quat' Saisons and The French Laundry in Los Angeles, as well as his Michelin-starred Salt in Stratford-upon-Avon has devised a menu that includes all the bavette, rump, rib and dripping that one might expect.
But there's still surprises on the menu: the 'beef snag', described as a "pure beef hotdog" served with truffle mayonnaise, pickled and crispy shallots, and grilled cauliflower with smoked almond pesto, suggest that this isn't just a spot for steak.
To find out more, click here.
Luci
View this post on Instagram

London has an abundance of great Italian restaurants (though some Italians would doubtless disagree with that statement) – but it's always good to have another one in the mix. This Covent Garden restaurant and bakery will be doing its bit to ensure that your carbohydrate levels remain topped up this summer, with its offerings of panini, focaccia, pastas, pizzas, and pastries.
The restaurant aspect of this restaurant-bakery opens in the evening, but if you can't wait until dinner, then the bancone counter will furnish you with freshly-baked delights throughout the day. To complement head chef Andrea Pesenti's food, a "carefully tailored wine list and a collection of classic Italian cocktails with a twist", according to the website, should do the trick nicely.
To find out more, click here.
64 Goodge Street – 7 August
View this post on Instagram
Perhaps appropriately, given that it is the summer holidays, this new opening from Woodhead Restaurant Group, the brains behind Quality Wines and The Quality Chophouse, is housed within what was once a travel agents in Fitzrovia.
The premise of the menu, devised by chef Stuart Andrew (who has been with the group since the beginning in 2015), is "French cooking from an outsider's perspective". The a la carte menu reflects this, with snail, bacon & garlic bon bons, rabbit niçoise and peach & Beaujolais jelly.
Though there may be French drinks in the dessert, the wine list is not overwhelmingly Gallic, instead providing a variety of options from across the oenological global map, from Etna's Tenuta delle Terre Nere to Felton Road Chardonnay, hailing from Central Otago.
To find out more, click here.
This article was originally published by the drinks business and has been shared with permission.