Putting ice in your wine "makes it taste like gold" according to Dave Chang, the chef behind the two-Michelin-starred Ko in New York City.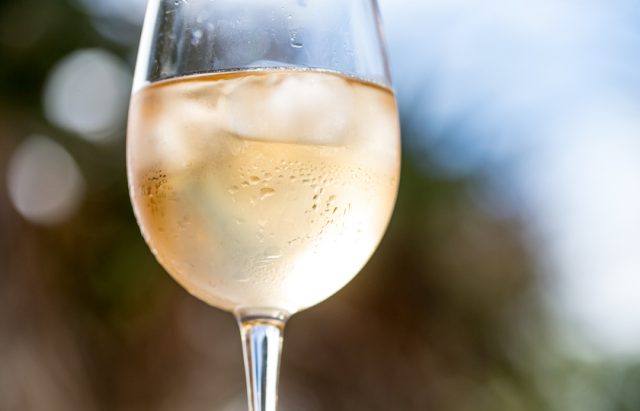 Speaking on his podcast, the founder of Momofuku and star of Netflix's Ugly Delicious said that putting ice into his wine made him feel like he had done "something horribly wrong", but that it also made it "so delicious" and taste "like gold".
Telling listeners that wine is just a drink and not a "cultural artefact", he said it was important to concentrate on drinking something that was refreshing.
Stating it wasn't just for the summer months, Chang claimed that a cube of ice improved the taste across the year.
He said on The Dave Chang Show: 'The other day, we were at the studio and there was a bottle of wine with most of it gone – about a glass left in the bottle of white wine.
'We had to split it, because everything else was closed. I got out four glasses of ice. I poured wine into the glasses of ice and split the beer into two glasses over ice.
"Drinking wine with ice tastes like gold. It's so delicious. I drink it all on ice right now. I don't just want to drink it in the summer now, I want to drink it year-round.
"The reason you're drinking it is not for the culinary snobbery, it's because it's a beverage. So drink it as a beverage, not as a cultural artefact."
This article was originally published by the drinks business and has been shared with permission.