Raimonds Tomsons, who won the ASI (Association de la Sommellerie Internationale) Best Sommelier of the World contest earlier this year, has been announced as the new global brand ambassador for The Craft Irish Whiskey Co.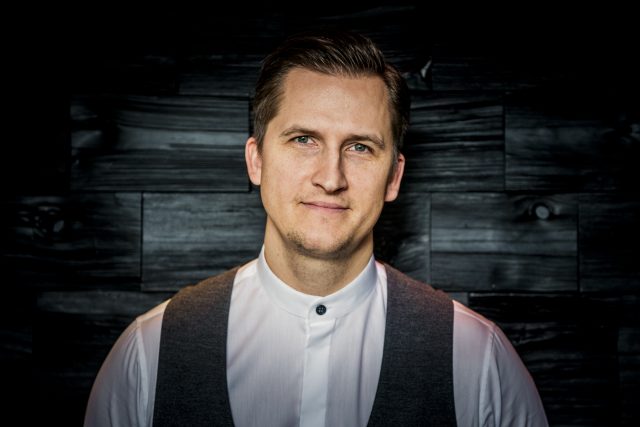 Tomsons, from Latvia, won the contest held at La Defense Arena in Paris in February after a final which saw him assessed on his tasting and serving abilities, as well as his knowledge of pairings – with the candidates tasked with finding non-alcoholic drinks to complement vegan dishes.
Now Tomsons will be applying his expertly trained nose and palate in his new role with luxury whiskey producer The Craft Irish Whiskey Co.
The company, founded by Jay Bradley in 2018, creates rare and ultra-rare Irish whiskeys, including The Emerald Isle, a set worth a staggering US$2 million, making it one of the most expensive whiskeys in the world.
Of his new role, Tomsons said: "Joining the team at The Craft Irish Whiskey Co. is an exciting milestone in my professional career. For me, being a sommelier means perpetual learning, and exploring the diverse world of wine, spirits, and other beverages."
Though Tomsons has made a name for himself due to his work in wine, being a board member of the Latvian Sommelier Association and having worked with a number of high-end restaurants and importers in Latvia, his professional interest in somewhat stronger drinks is nothing new: "Fine whiskey has always been a spirit which I especially loved, so by joining Jay [Bradley] and his team as global brand ambassador, I will have the opportunity to learn from the best, explore fine Irish whiskey in depth, and work on innovative whiskey and food pairings, sharing my knowledge and passion with others, and elevating the overall experience."
Bradley added: "Raimonds' depth of knowledge, and his ability to detect nuances and layers of flavour, aligns perfectly with the way I make my whiskeys, each bottle of which offers a unique complexity of flavours, because of our pioneering approach to barrel-craft. Welcome Raimonds, I look forward to all we will achieve together."
The recruitment of Tomsons is one indication of The Craft Irish Whiskey Co.'s growing interest in fine dining as an area for the promotion of its products – another is that the company is the Official Whiskey of the World partner of World's 50 Best Restaurants.
This article was originally published by the drinks business and has been shared with permission.