Italy's government has paid an Albanian restaurant the cost of a meal after four Italian tourists left without paying.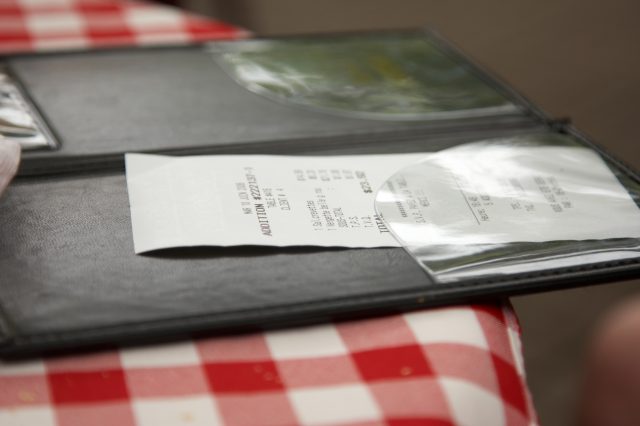 The incident that sparked this diplomatic act occurred when a group of four unidentified Italian tourists fled a restaurant, Guva Mangalem, in the Albanian city of Berat without settling their €80 bill (upwards of 8,500 Albanian lek). The CCTV footage the restaurant shared of the fleeing diners went viral in both Albania and Italy.
It became such a hot topic, that during a recent visit from Italian Prime Minister Giorgia Meloni, her Albanian counterpart Edi Rama raised the incident.
Rama told Italian newspaper La Stampa that Meloni's order to Italy's ambassador to Albania, Fabrizio Bucci, was brusque: "Go and pay the bill for these idiots, please."
A statement from the Italian Embassy in Albania's capital Tirana read: "On the recommendation of the Prime Minister, Giorgia Meloni, we proceeded to settle the bill left unpaid by a group of Italian tourists at a restaurant in the city of Berat. The Italians respect the rules and pay off their debts and we hope that episodes of this kind will not repeat themselves."
"With reference to the balance of the account of the restaurant in Berat not honored by Italian tourists, it should be noted that the payment was liquidated with President Meloni's personal funds through the Embassy, ​​which limited itself to physically making the payment," it explained.
In response to this act, restaurant owner Gabriela Kadena told Albanian news outlet Report TV: "We sincerely thank Giorgia Meloni, a real lady! We are not rich, we work hard as a family, and we don't earn so much that we are not impressed by the money. But this is not a matter of money for us and we are very touched by that gesture! A great example of the dignity that a good and strict mother gives in her home."
Kadena also noted that the crime committed against the restaurant had had another effect: "Those Italian citizens who left without paying have given our city a lot of publicity. We thank them!"
Related news:
Italy offers free taxi rides to stop drunk drivers
Meloni looks to tighten Anglo-Italian ties with food and wine
This article was originally published by the drinks business and has been shared with permission.