Cask Ale Week, the annual campaign to drive footfall into pubs and bars and highlight cask ale, began on Thursday.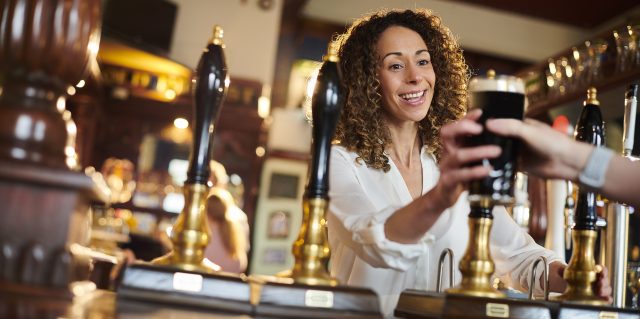 The celebrations, which will last until 1 October, aim to unite the British beer and pub industry in a series of organised events. For instance, pub company Punch Pubs has sent Cask Ale Week merchandising kits to all of its licensees, while Admiral Taverns is offering its publicans incentives for holding beer festivals throughout the week.
Cask ale lovers can search for participating events by visiting the Cask Ale Week website or via the CaskFinder app. Users of the CaskFinder app will also be offered exclusive incentives during the week to use the app, visit new pubs and scan new beers.
Speaking about upcoming plans for the week ahead, Greene King brewing & brands communications manager Holly Smith said: "To celebrate and drive awareness of cask this September, Greene King will be launching several pieces of activity with consumers and with trade press. To drive awareness of cask with consumers, the brewer will be working with a number of influencers to visit Greene King pubs and share what makes cask great and the reasons to get to the pub for a pint."
Nik Antona, CAMRA's national chairman added: "The cask ale sector has been hard-hit this year with rising costs, sky high energy bills, unfair business rates and customers tightening their belts. Cask Ale Week is therefore a fantastic opportunity to go out and support the UK's national drink, which is truly the pinnacle of the brewing art. Cask beer is fresh, artisan, and naturally carbonated – furthermore it is almost exclusively available here in the UK. It is worth protecting, promoting, and preserving for generations to come."
Last year, the hashtag #CaskAleWeek had a social media reach of 15.8 million people, showing the potential of getting word out about cask ale.
This article was originally published by the drinks business and has been shared with permission.