Big Mamma, the French-owned restaurant group behind kitsch Italian-inspired restaurants such as Ave Mario and Circolo Popolare, has sold a majority stake to private equity McWin.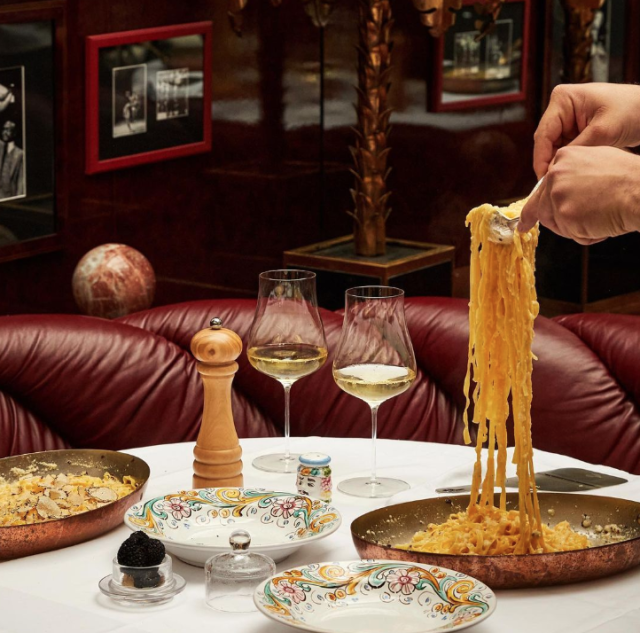 The group, which is known for its outrageously over-the-top dining experiences, was valued at £270 million, according to the Financial Times, after selling a majority stake to McWin, the London-based private equity behind high street bakery chain Gail's.
Co-founders Victor Lugger and Tigrane Seydoux will retain a minority stake and continue to run the group's business.
There are currently 23 restaurants in Big Mamma's portfolio, including five in London (Gloria, Circolo Popolare, Ave Mario, Jacuzzi and Carlotta, which opened in May of this year), as well as outposts in Monaco, Germany and Spain.
The Caterer suggested that the money generated from the sale will be used to spread the Big Mamma brand even further overseas with restaurants in the US and Middle East.
The trade publication also quoted Seydoux as follows: "It is with great excitement that we join forces with the McWin team. We are delighted to have a partner who shares our vision of running a responsible hospitality adventure with a collective approach, uncompromising quality and a strong passion for respecting culture, products and Italy."
Among the dishes served at Ave Mario, which the group opened in 2021, are the 'For Love of Gourd' pizza (which utilises butternut squash cream), and the 'Chocogasm Mousse'.
McWin co-founding partner Henry McGovern said: "I have seen a lot of change and innovation in this industry over the last three decades and I truly believe that Tigrane and Victor are visionaries. They have pioneered a new type of restaurant experience, providing customers with a truly unique and memorable visit at every site. We are delighted to join the Big Mamma family on its next stage of growth."
This article was originally published by the drinks business and has been shared with permission.