In restaurant news: the UK government agrees to meet with petitioners asking for a Minister for Hospitality, Italian chain Prezzo closes 22 sites, and 2021 turns out to be the one year that Valentine's Day actually works for restaurants.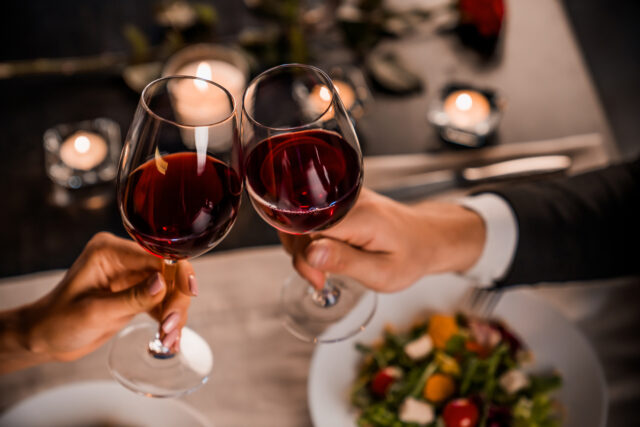 UK government agrees to meeting with petitioners for a Minister for Hospitality: Paul Scully, the Minister for Small Business, Consumers and Labour Markets, has agreed to meet those calling for a Minister for Hospitality after a petition supporting the move gained over 200,000 signatures.
UK chain Prezzo to close 22 sites: Italian casual dining chain Prezzo is to close 22 restaurants after being bought in a pre-pack sale by real estate investment firm Cain International. The arrangement has resulted in 216 job cuts out of the chain's 2,900-strong workforce.
Restaurants make more on Valentine's Day: As reported by the BBC, in some much-needed good news for restaurants, rather than a loss-making endeavour, Valentine's Day is proving rather profitable. Chef Simon Hulstone, who runs Michelin-starred The Elephant in Torquay, said this year is the "one year that Valentine's actually works out well", meaning he can serve 150 couples via takeaway instead of 20 tables of two in the restaurant.
Birmingham restaurant's in-car dining experience not allowed: An Indian restaurant in Birmingham, which planned to offer a three-course meal-in-car dining experience, has been told by police that it must change its plans. The owners of Varanasi restaurant have been told they must adapt their drive-through meal in order to comply with guidelines.
Mark Hix: 'Pubs and restaurants might not open til May. I'm not sure if I can survive that long': Restaurateur and pub owner Mark Hix, writing in The Telegraph, says he fears his business might not survive if hospitality cannot reopen until May.
Delivery platform Big Night goes nationwide: New start-up delivery platform Big Night, which was launched by The Laughing Heart founder Charlie Mellor and Pavel Baskakov last year, is offering nationwide delivery for the first time. Food from Darjeeling Express, Luca, Levan, Legare, Berry Bros. & Rudd, and The Laughing Heart will now be available to order for those living throughout the UK.
Over half of all commercial closures in the City of London in 2020 were hospitality and leisure outlets: Research from the Local Data Company has revealed that 54% of the closures seen in the City in 2020 were hospitality and leisure units, of which 83% were national chains.
American burger chain Wendy's to return to the UK: Wendy's is to open an outlet in Oxford marking its return to the UK after it quit the market in 2000.
Welsh restaurant accused of fraud clears its name: According to the Daily Post, owners of the Seahorse restaurant in Llandudno have finally cleared their name after being accused of Eat Out to Help Out fraud. Three months after receiving a letter from HMRC claiming they may have claimed more than they were entitled to, the restaurant has had confirmation that they were not at fault.
Co-founder of London's Lyle's and Flor steps away from business: John Ogier has announced he is to step down from his role at restaurants Lyle's and Flor in what he said was an "incredibly tough decision".