Born in north London, Ben Murphy began his culinary career after his dream of becoming a professional footballer came to an abrupt end when he broke his collarbone aged 16. Starting out as a commis chef at Koffmann's at The Berkeley, Murphy worked under the wing of Pierre Koffmann, who remains a mentor to this day. Swapping London for Paris in 2014, Murphy worked for a year at Épicure restaurant within Le Bristol hotel, before moving back to the Big Smoke to work as a sous chef at the two Michelin-starred The Greenhouse in Mayfair. In January 2017, Murphy was named head chef of Launceston Place in Kensington, where he creates seasonally inspired menus of artfully presented modern European dishes with a playful twist.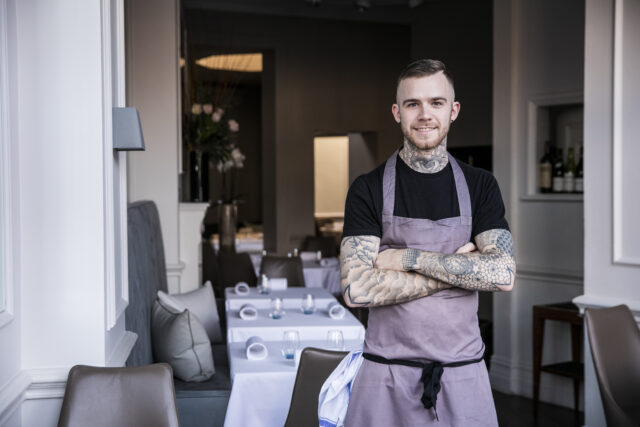 Describe to me your earliest food memory….
 My mother cooking me potato smiley faces, turkey dinosaurs and spaghetti hoops.
Did you always dream of becoming a chef or did you fall into it?
I never dreamt of becoming a chef at all – football was the path I wanted to follow. After breaking my collarbone at 16, the football dream was over. Food technology was the only subject I really turned up to at school and enjoyed, which made me consider a career in the kitchen.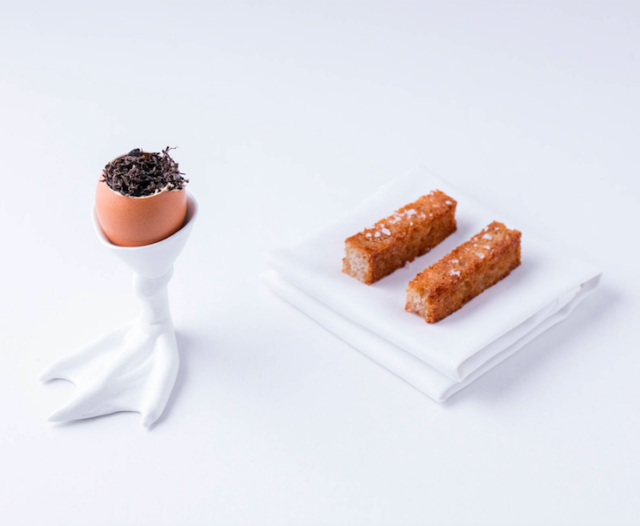 What is the dish that you have created that you're most proud of?
It's actually a vegetarian dish on the menu at Launceston Place – celeriac, mint and Pecorino. Celeriac is a really underrated vegetable, and it takes centre stage in this dish. The freshness of the mint and the saltiness of the Pecorino work so well with it.
What is your ultimate food and wine match?
We have an egg and soldiers dish on the menu, which consists of a scrambled egg mousse, creamy foie gras custard, and sourdough toast. We pair it with Benoît Gautier's Vouvray de Gautier Chenin Blanc. It's clean on the palate and balances perfectly with the richness of the foie gras.
What is the most memorable meal you've ever had in your life?
It was at The Ledbury, my favourite restaurant in London, which I was very sad to see close. I had the tasting menu with paired wines, and in all honesty, I can't remember exactly what I drank, but I know it was incredible.
What's the weirdest thing you've eaten while on your travels?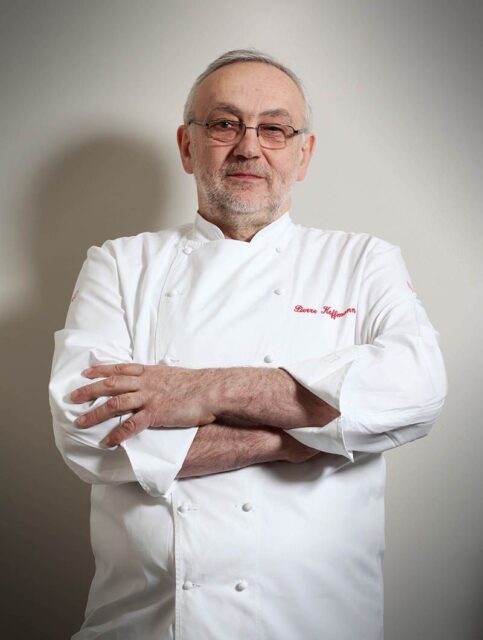 Frog's legs. I worked in France for two years, and whenever I was out for dinner with friends, they seemed to make an appearance.
Who is your culinary hero and why?
Pierre Koffmann has been more than a mentor to me – he's like family. And Gordon Ramsey. I think he's the biggest inspiration in our industry. His achievements are incredible and the platform he has is something every chef looks up to.
What's the biggest blunder you've made while on the job?
This didn't happen to me, but I've seen a chef put his hand in a deep fryer.
What is your favourite season for food and why?
I love summer for its fresh berries and vegetables. My menu changes to become much lighter and more refreshing.
What is the best bottle of wine you've ever drunk and why?
I have to admit, I'm not the biggest wine drinker. I like Chablis, but it's whiskey and coke if I'm with the lads.
What is your guilty pleasure food and why?
Raspberry Mini Rolls. I can't eat just one, so if I open a packet, I eat them all.
If you had to only eat one country's cuisine for the rest of your life, what would it be and why?
Italian. A proper spaghetti carbonara is always my go-to dish.