His Royal Highness The Prince of Wales has shared a message of support for the hospitality industry and those who work in the sector.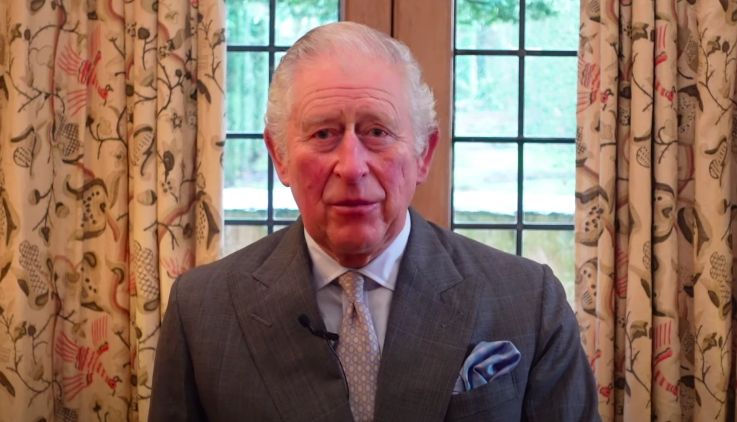 Prince Charles delivered the message during the Master Innholders' 'Hoteliers – Battered But Not Beaten' event, in which he called the hospitality industry "one of this country's greatest success stories".
His Royal Highness highlighted his appreciation for the "invaluable service" of those who work in the sector, something he said had been brought into even sharper relief during the coronavirus pandemic.
His speech, which was aired on Thursday 18 March, was described as "inspiring" by Chairman of the Master Innholders, David Morgan-Hewitt FIH MI.
Prince Charles said in full, per Conference News:
"The British hospitality industry is one of this country's greatest success stories, and one which, I fear, we may have taken somewhat for granted.
"As often seems to happen, it is when something we treasure is endangered that we appreciate it most. As I am sure you will agree, any deprivation does rather sharpen the appetite.
"This is why I believe that, over the past months of the pandemic, we have all come to appreciate the invaluable service provided by your profession – whether it is hosting celebrations, family meals or gatherings of friends, or welcoming in the weary traveller or the wide-eyed tourist, the job you all do is essential to the enjoyment of life. Across the country, from Caithness to Cornwall and, of course, in London, hotels, restaurants and pubs are at the heart of our communities.
"However, it is not merely by nourishing the body and the spirit that you contribute to our collective wellbeing. The hospitality sector makes an immense contribution to the wealth and welfare of our economy – it is the country's third-largest employer, providing work for 3.2m people directly and a further 2.8m indirectly. That is 9% of the United Kingdom's jobs. Hospitality contributes over £39bn in direct gross taxes and accounts for over £24bn in the expenditure by tourists. Your industry also provides the setting and the sustenance for business activities in other sectors of the economy too, making this country such a desirable place to live and to do business, thereby benefitting us all.
"As you gather today, you all face much greater challenges than you have probably ever faced before. The continuing restrictions to control the virus pandemic have, I know, hit the hospitality sector harder than most and you can have no idea how much I feel for all under such impossible circumstances. I can only marvel at your resourcefulness and your resilience, which is summed up in the title of this webinar – "Battered but not Beaten".
"I would expect nothing less from your dedicated and open-hearted profession. Knowing many of the incredible characters and personalities within the hospitality world, it is impossible not to be impressed with their creativity, their passion and their inspirational, entrepreneurial skills. I have no doubt that your discussions today– albeit in virtual form – will help to inspire new ideas and fresh hope, and will ignite a renewed commitment to success amongst you all. The last twelve months may well have battered us all, but this time will pass, and when it does, we know exactly to whom we should turn to help us celebrate. The point is that we need you all – so I can only send my warmest possible greetings to each and every one of you."
You can watch the speech for yourself below:
To read more about how coronavirus restrictions have financially impacted the hospitality industry, you can find our story on British pubs' £8.2bn loss in beer sales here.
H/T: Conference News