Chef and restaurateur Adam Handling is to open his first site outside of London: a restaurant and pub with rooms called The Loch & The Tyne in Windsor.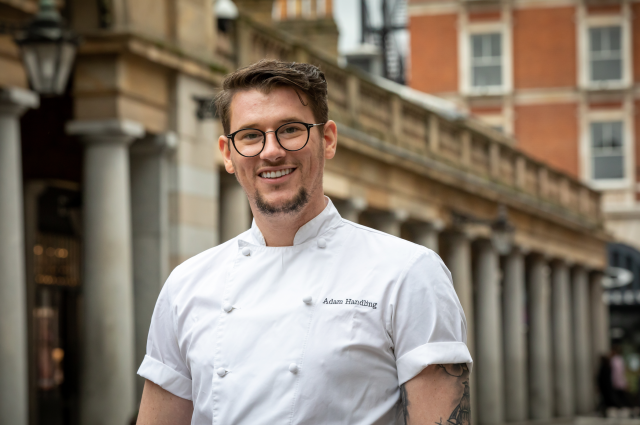 Handling is scheduled to open the new site on 17 May, the earliest date at which hospitality outlets in England can reopen for indoor dining.
Rooted in "sustainable British luxury", Handling is partnering with two of his chefs on the project, who will act as co-chef proprietors. Steven Kerr, group executive chef, and Jonny McNeil, head chef of Adam Handling Chelsea, will each be helping to oversee the project.
The name of the pub is a reference to where Handling first met both Kerr and McNeil – 2008 in Newcastle and 2010 in St Andrews.
The Loch & The Tyne will also act as a venue for private events and weddings, and will offer packages which include a two-night stay and lunch or dinner on site and in Handling's flagship The Frog in Covent Garden.
The pub will be open seven days a week and will feature a menu of local craft beers and wine, including still and sparkling offerings from England and an "accessible" fine wine list. Dishes include the Haggis scotch egg, Handling's famous chicken butter with Newcastle brown ale sourdough, and his cheese doughnuts.
The restaurant will also serve-up many of Handling's signature dishes including The Frog's mac & cheese and lobster wagyu, as well as other seasonal dishes. The site will have two bedrooms and its own vegetable gardens, orchard, flowerbeds, and an area for composting biodegradable waste from the kitchen, as well as solar panels to reduce electricity consumption.
Adam Handling said: "Without the strength and versatility of my incredible team, I wouldn't have even been able to open anything this year, let alone this absolutely stunning pub. I've always dreamed of having a pub as part of the group and to have Steven and Jonny, who have both worked with me for such a long time, at my side is such a great feeling. They aren't just my team, they're my best friends and have helped me to build my restaurant group. To be able to make them co-chef proprietors is the most exciting and rewarding feeling in the world. I'll be visiting them every Sunday for a roast and a pint!"
It follows a difficult year for the hospitality industry, and for Handling himself. Despite launching a successful at-home dining service called Hame, Handling was forced to close two of his restaurants: The Frog Hoxton and the Ugly Butterfly in Chelsea.