Fine wine merchant Corney & Barrow has partnered with TV presenter Oz Clarke to host a 'Wine in to Help Out' virtual tasting to raise funds for Hospitality Action.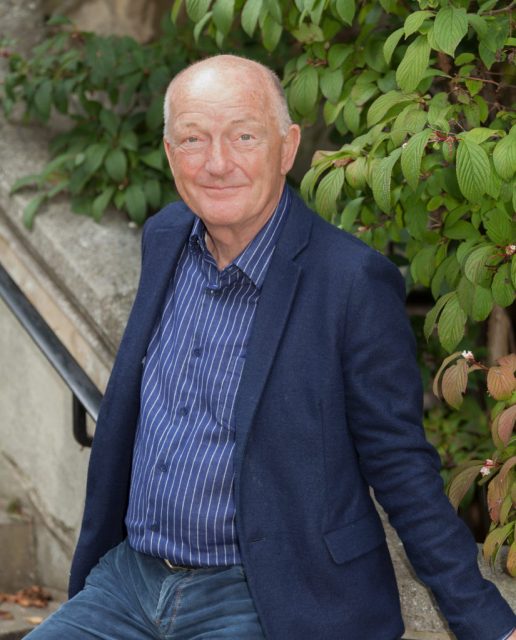 Clarke and C&B's associate director, Rebecca Palmer, will host an online tasting for a panel of celebrities on Thursday 13 May at 8pm, which is also open to the public.
Among the stars taking part in the tasting are chef Jason Atherton, actors Thomas Law and Ricky Norwood; British boxer Richard Riakporhe and singer-songwriters Litany and Charlotte Jane.
Also taking part in the charity event will be: Alliance Wine, Boutinot, The Bunch Group of Independent Wine Merchants, Bibendum and TWS Creative.
Corney & Barrow is inviting all industry players to become corporate supporters and donate. Company logos will be added to the website in recognition of support.
"Many people have suffered during the pandemic, not least our friends in the hospitality industry, which is why we've come up with Wine in to Help Out", said Palmer.
To reserve a space, guests are invited to buy a case of four wines that will be featured during the tasting, with Corney & Barrow donating all profits to Hospitality Action.
The wines featured in the charity case are: Breaky Bottom, Cuvée Cornelis Hendriksen 2013; Producteurs Plaimont Le Faîte Blanc 2016, AOC Saint Mont; Château la Tour de l'Evêque Côtes de Provence Rosé 2019; Cecilia Beretta Soraie Veneto Rosso IGT 2017.
"I wanted to choose wines that not only offer the wow factor, but also present a sense of place, each with their own unique, personal story", Palmer said.
Those unable to attend the event but still keen to donate can do so, and will receive a recording of the tasting as a thank you. Click here to find out more about the event.
Hospitality Action was established in 1837 and has since offered vital assistance to all who work, or have worked within hospitality in the UK.